Configuring Payments and Payment Systems in Amelia WordPress Booking Plugin
Payment settings allow you to set the price format and payments gateway you want to use. The selected format you choose will be used for all prices on the front-end and back-end of the plugin.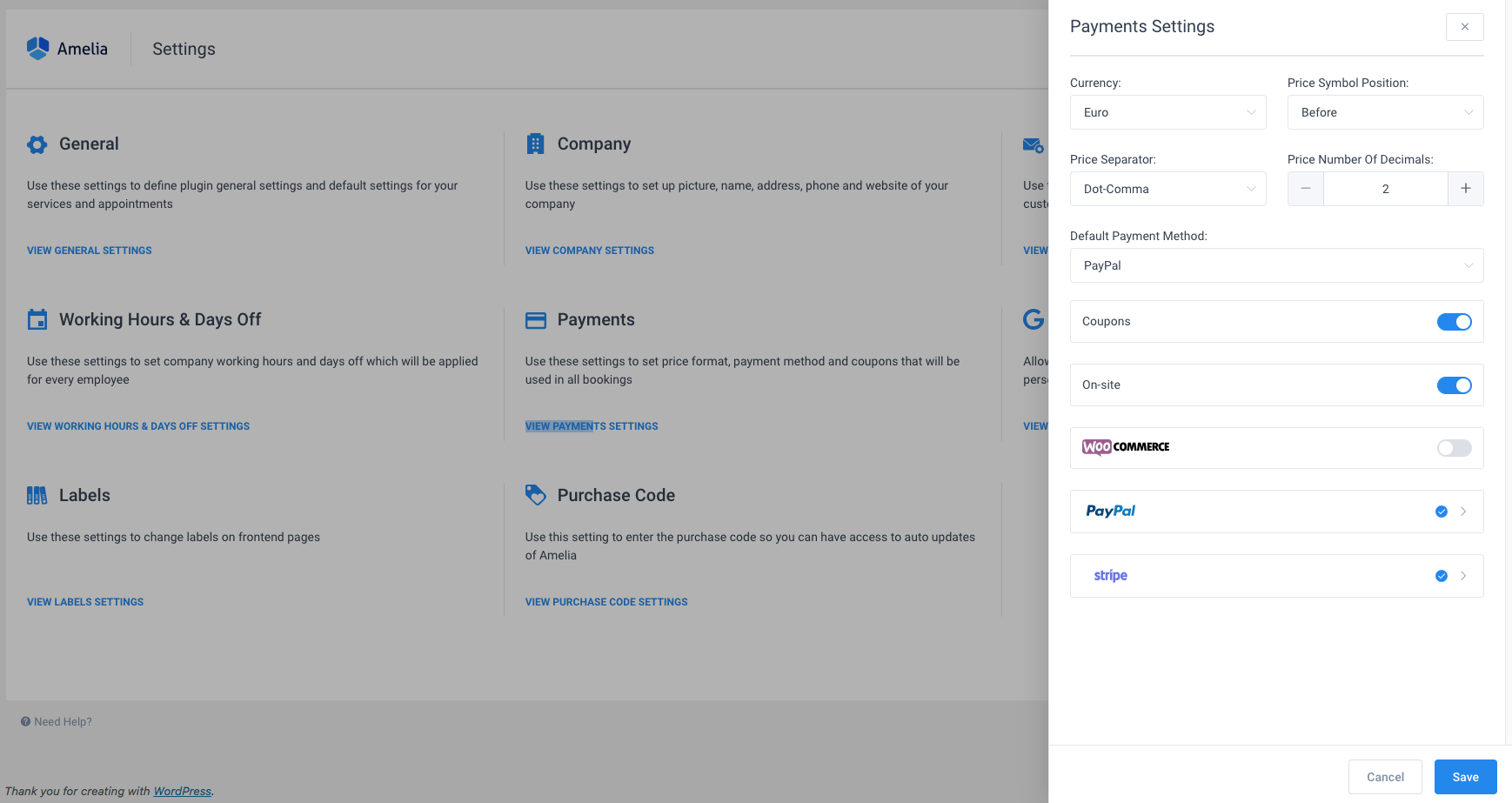 If you don't want to use price and payment settings and you don't want to show them on the front pages, just put 0 as a price for a service and the extras. By doing so, your price and payment methods will be automatically hidden.
Currency
With this option you can set the currency that will be used for all prices.
Price Symbol Position
There are four options for the currency symbol position. You can set it to be:
Before the value
Before the value, separated with space
After the value
After the value, separated with space
DEFAULT: BEFORE THE VALUE
Price Separator
With the "Price Separator" option you can configure the separator format – decide which symbol to use for separating thousands, and which for separating the integer part from the fractional part (decimal separator). For the thousand separator, possible symbols are a comma, dot, and space. For the decimal separator, possible symbols are comma and dot.
Price Number Of Decimals
Allows you to set the number of digits after the decimal separator.
Coupons
When the "Coupons" option is enabled, the "Coupons" tab will be visible on the "Finance" page, and it will be possible to create discount coupons that can be applied to Appointments or edit the existing coupons. When scheduling appointments, customers will be able to enter a discount coupon code to get a discount.
Default Payment Method
This option allows you to set the default payment method that will be displayed for customers if you are using more than one payment method in your plugin. So, if for example, you use all three payment options, you can choose PayPal to be the default one.
On-site
If you allow the on-site payment method, your customers will be able to pay for booked appointments in cash when they come to the appointment. If all other payment methods are disabled, this method will be enabled by default.
PayPal
This option allows customers to pay appointments directly with PayPal (debit/credit card or PayPal balance). First, you need to enable the "PayPal service", after that you can choose if you would like to use PayPal in sandbox mode or not. PayPal "Sandbox Mode" is a testing environment that mimics the live PayPal production environment and should only be used for testing purpose.
To set your PayPal Sandbox setting simply follow the next steps:
Go to https://developer.paypal.com/developer/accountStatus/,
On the left in the "Dashboard" menu click on "My Apps & Credentials",
In the "REST API apps" section you need to create a new App (or use the existing one),
You must then copy data from the fields "Client ID" and "Secret" into Sandbox PayPal Payment Settings on the Settings page of the plugin.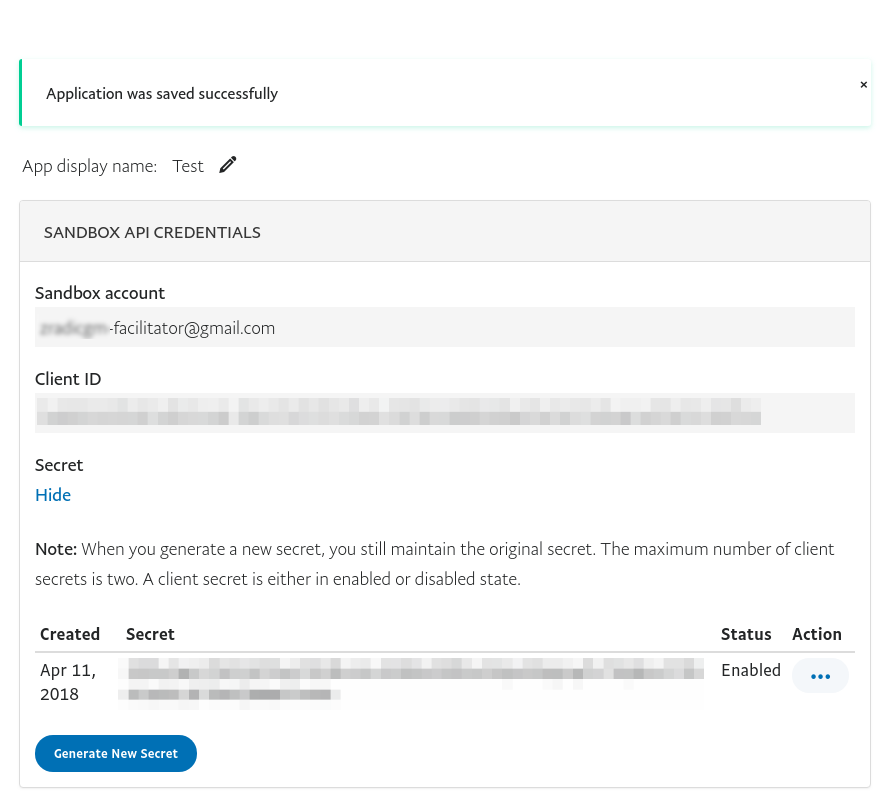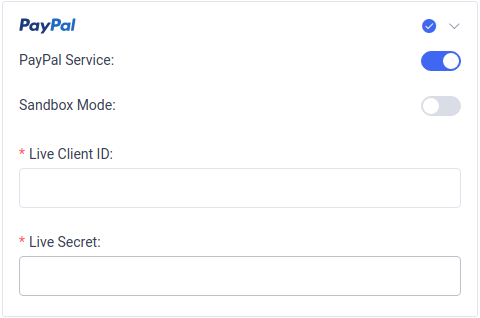 5. On the left in the "Sandbox" menu click on "Accounts",
6. From the "Sandbox Accounts" section you can use emails and passwords from sandbox developer accounts (BUSINESS and PERSONAL) on this link for testing after paying with PayPal in the Amelia plugin.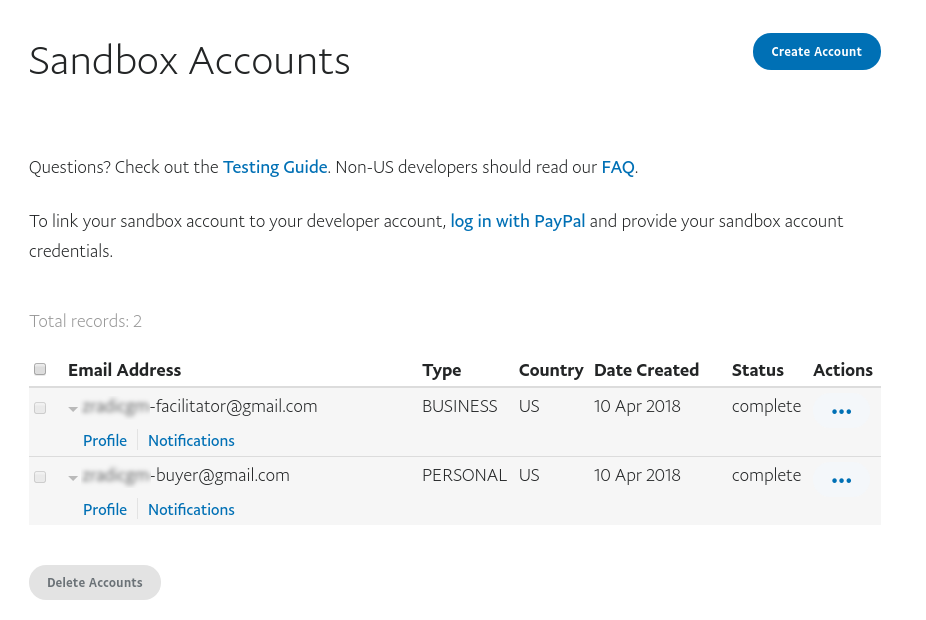 Stripe
To enable the Stripe Payment method, enable the "Stripe Service" option, after which you can enable the "Test Mode" to run tests with Stripe. When you enable "Test Mode" you need to add "Test Publishable Key" and "Test Secret Key". To use live transactions, you should leave "Test Mode" disabled, and enter the "Live Publishable Key" and "Live Secret Key" that are located on your Stripe dashboard.
However, you will be required to have an SSL certificate in place for PCI compliance if you want to have payments processed on your site.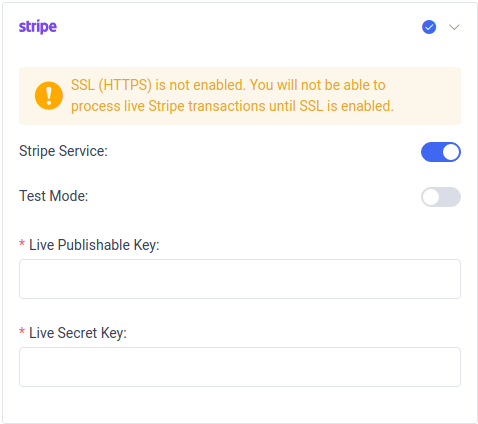 Please note: Stripe Live requires minimum of 50 cents so the payment could work, so if you set less than 50 cents for some service the Stripe Live payment will not work.
Setting up different payment methods for each service
From version 2.3.1 you can also set different payment methods for each service. If, for example, you have one service for which you want your customers to pay on-site and another one that requires payment during the booking process, you can set this now. In order to see the options first you need to enable all payment methods that you want to use in Payment Settings on the Settings page. After you've done this, go to the Services page, open service and you will see the Settings tab. Enable the payment method that you want to have for that service and click Save. 
Please note: If you disable all payment methods for one service, that service will have the default payment method set in Payment Settings on the Settings page.