Activation Settings in the Amelia WordPress Booking Plugin
Activation Settings are made primarily for entering your purchase key so you can get automatic updates each time when a new version is released and we will explain each option in details below.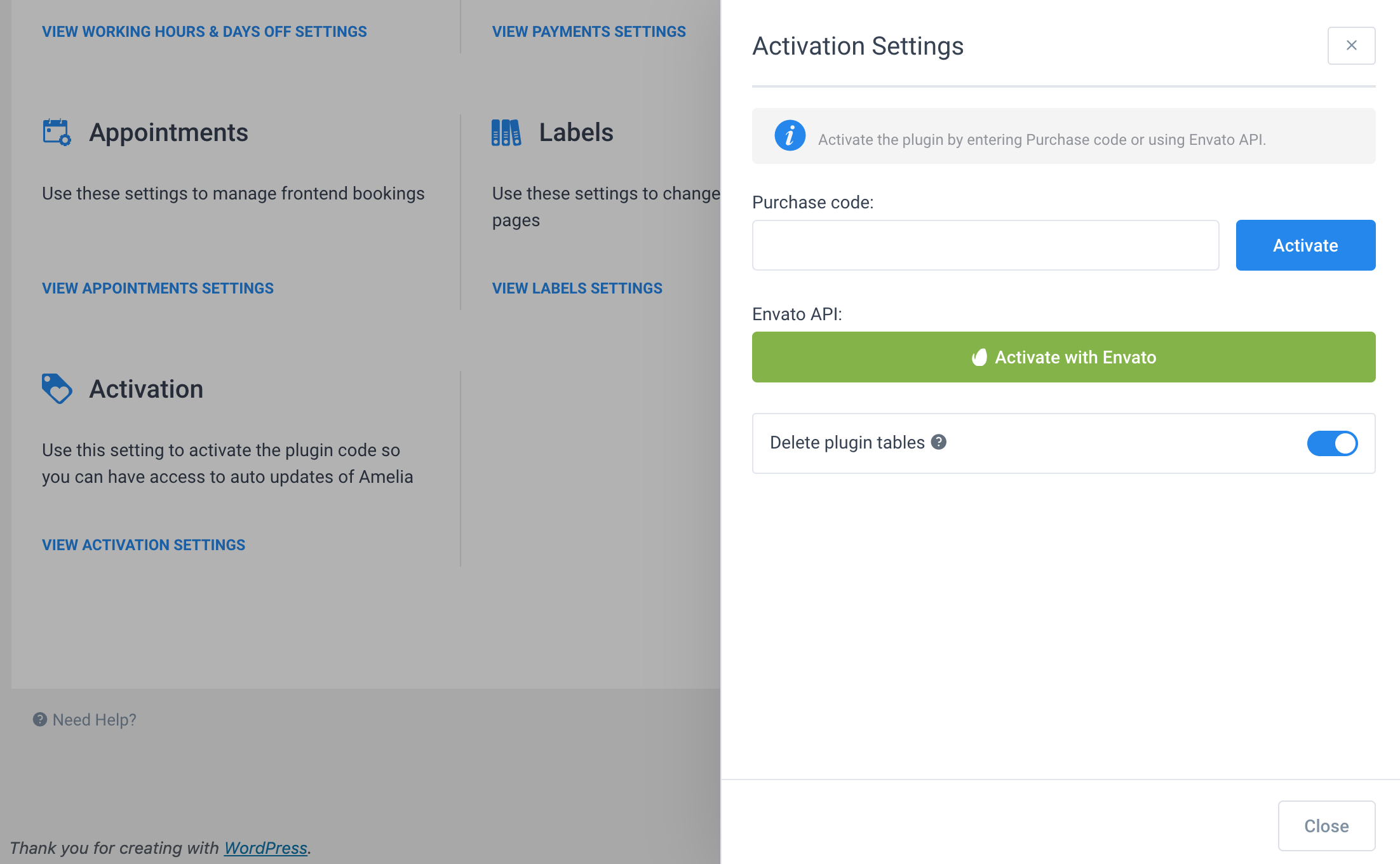 How to activate license
There are two options for activating the plugin depending on where have you bought your license:
If you have bought your license directly from our website enter the purchase key in the "Purchase code" option and click "Activate".
If you have bought your license on the Envato market just click on the green "Activate with Envato" button without entering the purchase code above and you will be redirected to the Envato account to Sign In and claim your license.
Delete tables after deleting the plugin
This option is added for you to choose if you want to delete all plugin's tables after deleting the plugin from the plugins page. By default the option is disabled which means that the plugin will keep the tables in order to save the data that you have created and if you manually update the plugin. If you enable it, once you delete the plugin all tables will be deleted as well.