Give your customers a chance to book personal or group trainings with ease. Forget about having to manually remind them about their appointments – leave that to Amelia. With automatic reminders, no-shows will be reduced to a minimum.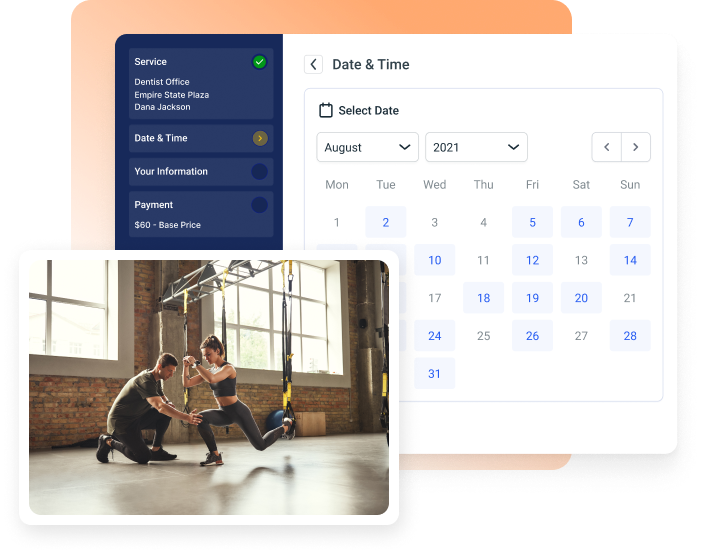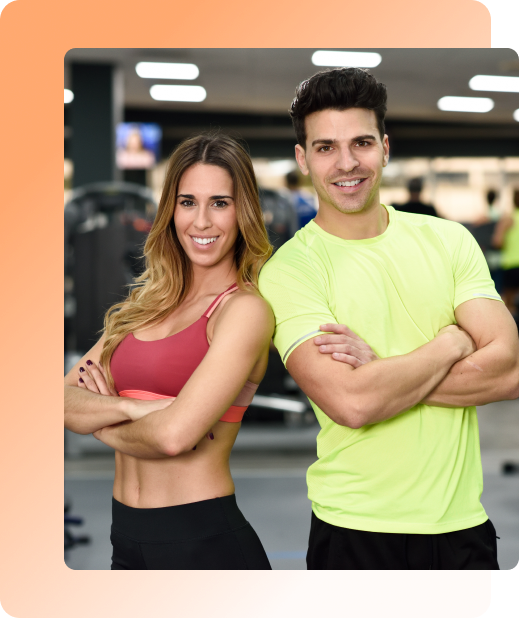 Manage multiple locations or virtual sessions, set up staff login from the front-end, and track your performance in the best WordPress booking plugin for gyms and trainers.
Online and offline training centers love Amelia
With Zoom and Google meet integrations, organizing training online has never been easier. The Amelia WordPress gym booking plugin allows you to organize virtual sessions with ease and set automatic reminders and follow-ups to reduce no shows.
gyms world wide using
Amelia
personal trainers
use Amelia
Features that help you focus on your work
Your clients will thank you not only for helping them get desired results  but for letting them manage their appointments online with ease.
Training sessions can be booked on your website at any time and the booking confirmation is sent right away.
PayPal, Stripe, iDeal, Apple Pay – choose yours.
A regular visitor to your gym or personal training can secure a spot on time and schedule appointments that will repeat on the pre-set time and date.
Send discount coupons to your loyal customers by email and increase your retention rate.
Upsell your offerings by bundling the same or different types of training in one package deal.
Enable deposit payments to drastically reduce no-shows.
Email and text notifications
Schedule automatic reminders and follow-ups to make your customers happy and eager to return.
Sync your and your employees' calendars with Amelia
Each trainer can connect Google or Outlook calendars to sync schedules and avoid unpleasant reschedules due to double bookings.
Our agents will help you install, set up, and maintain the plugin on your WordPress website.

Aleksandar Vukovic Support at Amelia
John, your plugin has been all set. You should be able to accept online payments now.
Thanks, my problem has been solved!