Events Booking view in the Amelia WordPress Booking Plugin
The "Event Booking view" gives your customers the option to choose the event that they want to book from a list of events.
To add this view on one of your pages, click on the To add this view on one of your pages, click on the "Pages" in the WordPress admin panel, and then on the "Add New" link. You will see the "Amelia" insert shortcode button in your TinyMCE editor.

After you click on it, the Amelia booking widget will open. Select "Events" from the drop-down, click "OK", and "Publish" your page.
At the moment it is available only [ameliaevents] shortcode. This will show you the list of events with dates, price, capacity, location and status.
If you use Gutenberg blocks for adding shortcodes please follow this link to see how to add a shortcode.
Events can have three statuses:
Open

is the status of events that are opened for booking,

Closed

is the status of events that are either full or the period for the booking has expired,

Canceled

is the status of the events canceled by admin.
For each event, you can choose whether the event will be shown on the front-end list or not, no matter which status it has (more about this option you can read here).
When a customer comes to the page for the first time he will see the list of all events that you have created and marked as visible on the list. Customer can filter events by types that are automatically added here when you add tags to the event, and he can also search by date. By default, datepicker is made to show all events from select date to the future.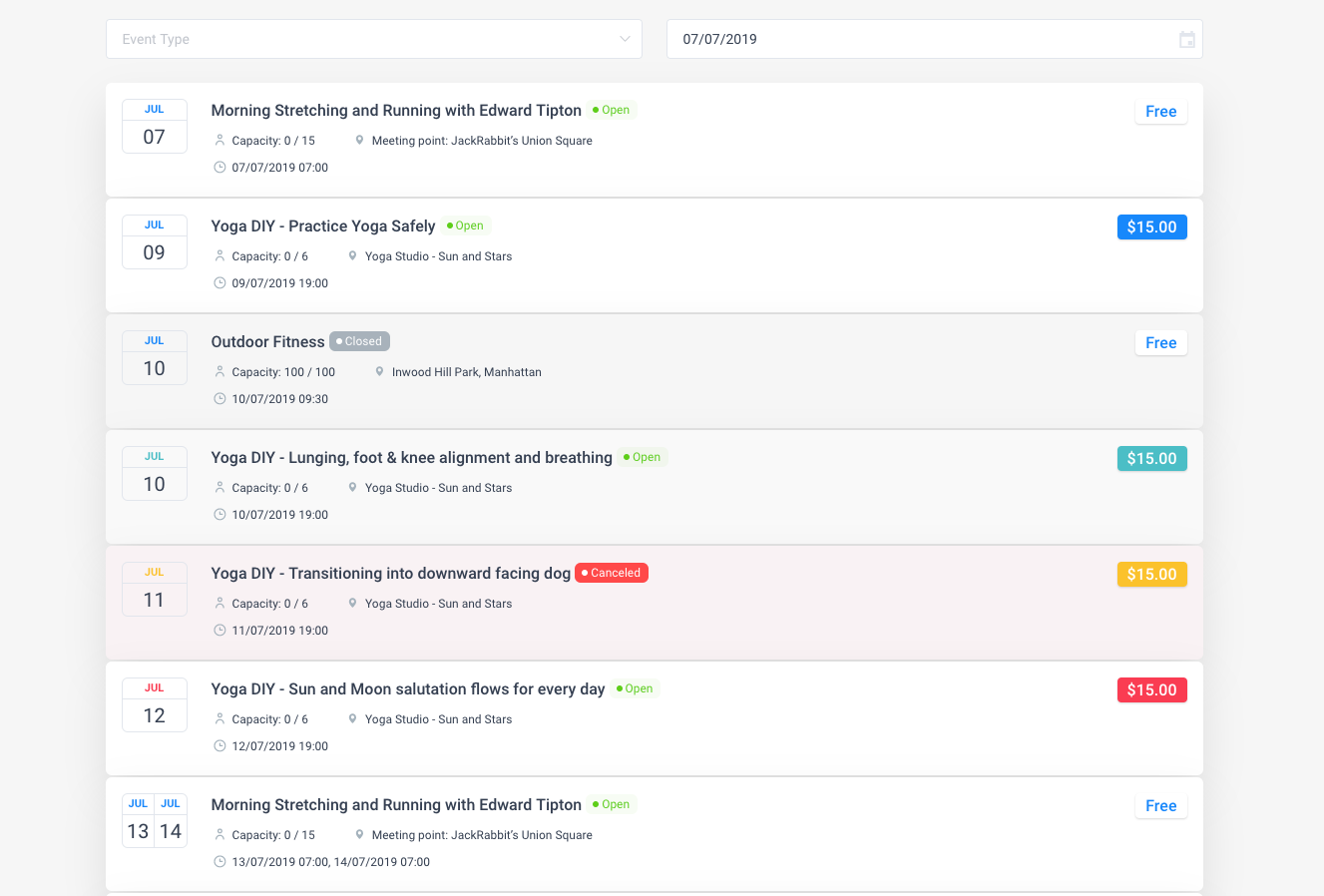 Once the customer clicks on one of the offered events, the event will expand showing pictures, description, and option to select the number of persons that are booking the event.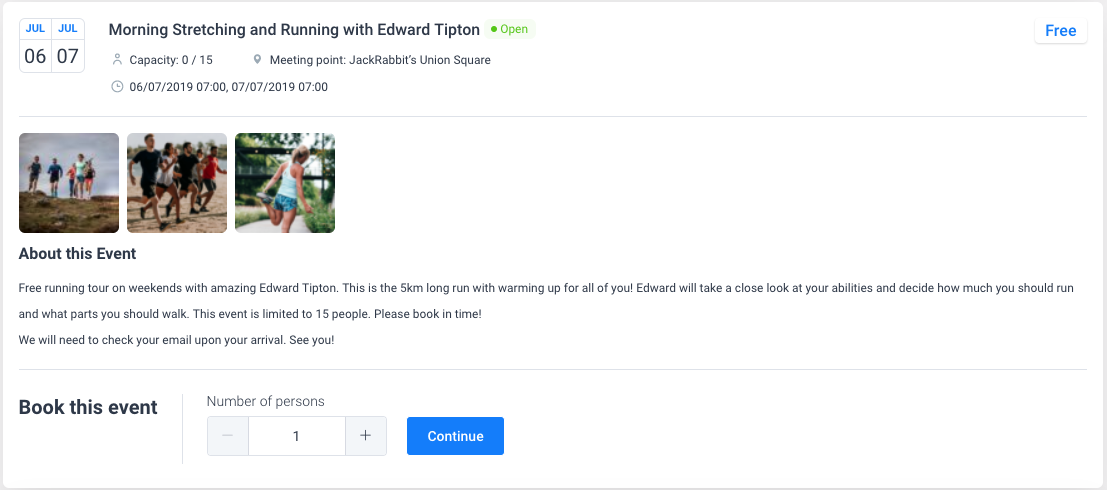 After customer selects the number of persons and clicks "Continue" he will see the second step where he can enter his personal info and selects the payment method (if you have enabled multiple payment methods).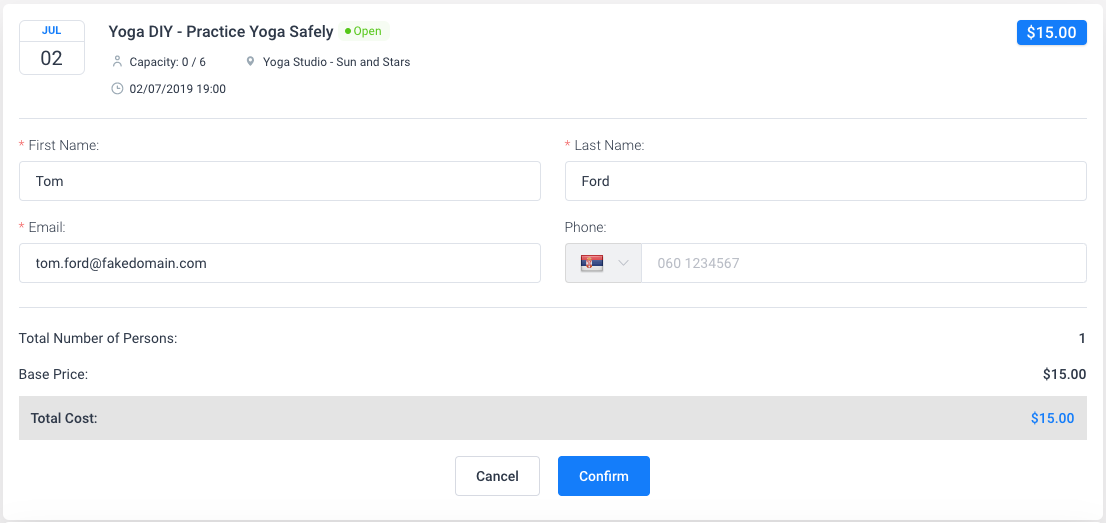 On "Confirm" the last step of the booking will be shown where your customers will be able to add this event in their calendar. You should know that you can remove "Add to Calendar option" if you want, just go to the "General Settings" and there you will see the option to hide it.