Converting your visitors or interested parties into customers is crucial for keeping your business running. For this to happen, there has to be some sort of a bridge to convert those visitors, especially for online businesses. For good client onboarding, creating a good booking system is very important. Don't worry if that sounds like a lot of work; you can leave phone calls and scheduled meetings in the past with an effective WordPress booking system for your WordPress site.
You can easily schedule appointments and meetings with a WordPress booking system. WordPress is known as one of the best website platforms out there for many reasons; one of the biggest reasons is the many plugins that it supports, and that is where you can implement a good booking system to arrange meetings or appointments and so much more.
Setting up appointments can be streamlined to perfection with one of the many WordPress booking plugins out there. You can even collect payments for appointments, which is another possible time-waster when done the old-fashioned way. Creating a good WordPress booking system is very important if you care about saving time. And nowadays, we all know that time equals money.
A good WordPress booking system allows you to have full control over your schedule and it lets you organize your business much easier. This way, the stress on your secretary will be heavily reduced, since the responsibility for receiving phone calls for appointments will be gone.
With a good booking system, it is possible for the users to go through the entire appointment process online by simply filling out a booking form.
You can either opt for a WordPress theme with a booking system already built-in, or you can choose to have a booking plugin.
Learn below more about the topic in this article created by our team at Amelia, the #1 WordPress booking plugin.
There are two ways to create a booking system in WordPress:
With a theme that has a built-in booking calendar
With an appointment booking plugin
Let's look at the two options.
Using themes to create a booking system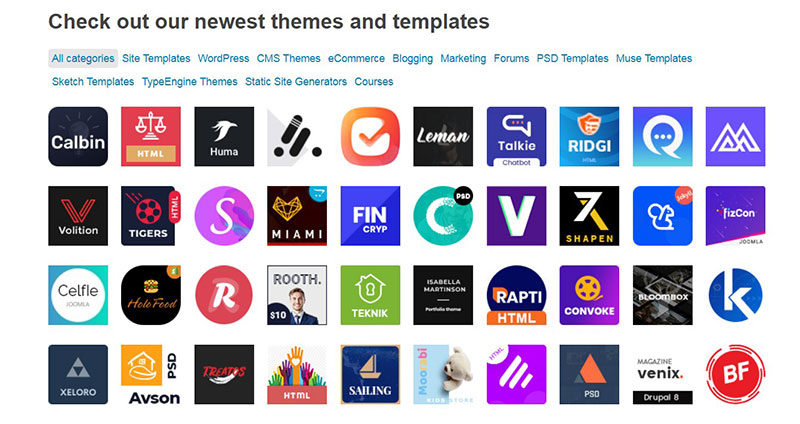 There are many high-quality WordPress themes out there nowadays, and there are also many that have a booking system already incorporated.
For example, Themeforest has the best WordPress themes out there, and there are several that have a good booking system already in place. With them, you will be able to accept appointments and manage your schedule online.
Out of all the themes on Themeforest, you will surely find one that will suit your needs.
Many of these themes allow you plenty of breathing space and creativity, as you can easily customize them. For example, you can set the pricing options, the availability of your services, and many more things. Plus, you can enable online payments so that you won't have to deal with payments once the customer comes to you.
A crucial thing that you should look for with these themes is the ability to book appointments for your services straight from the site. Here, you should also be able to customize the look of your booking forms.
Many of these themes, along with all the features mentioned above, also offer the pre-build demos, which lays the foundations of your website for you. Doing this requires that you only have to make a couple of small tweaks or changes, allowing you to jump right into business.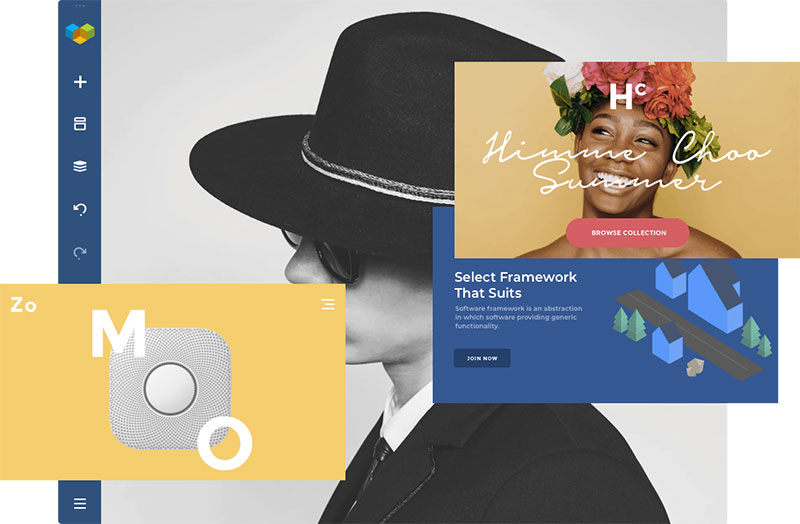 What is more, these themes should offer you the ability to customize the booking calendar by offering you some useful tools, such as Visual Composer, where you drag and drop files to create a great booking page.
There are some great themes there, and many of them fit many purposes; if you are simply looking to promote your business, then you have many choices to choose from. If you need a more functional one with a booking system handy, then there are some good options for that, too.
Here are some features that a good-looking WordPress theme should have:
Single-click installation
Responsive design
Online appointments
Typography options
Service showcase
Browser compatibility
Many options for customization and styling
Widgets, shortcodes
SEO
Section to display your images
Business location map
Sidebar rendering
Quick navigation
Buttons for social media
ECommerce integration
How to Create a WordPress Booking System with a Plugin
The other option for having a booking system on your WordPress site is to create one using a WordPress appointment booking plugin. This has never been easier, as there are many good plugins out there.
In this tutorial, we will feature three of the best booking plugins: Amelia, WPForms, and BirchPress. With them, you can create responsive and easy to navigate booking systems in WordPress. Let's go over how to create a booking calendar with each one of them.
Creating a Booking System with the Amelia WordPress booking plugin
Amelia is one of the most practical booking plugins that you can use right out of the box. It works with any WordPress theme, and it lets you create a booking system easily.
It is also a great tool for you, allowing management of your events' attendance, enabling you to pass on important information to your clients, and substantially assists you with running an open, customer-oriented business.
You do not need any advanced skills to install and use Amelia.  It is an easy to use booking plugin that has a 4.9/5 score on Capterra.
You can integrate it with Google Calendar, PayPal, Stripe, and WooCommerce. It gives you main performance insights on the dashboard. It is not limited – you can add as many services, staff members, and appointments as you wish.
Some of its features:
Custom Service Schedule
Recurring Appointments
Email notifications
Calendar and List View
Zoom, Google Calendar, and Outlook Calendar Integrations
Support for Multiple Services
Automated Notifications
Manage Multiple Locations
Now let's get to how to create a booking calendar on your site with Amelia.
Step 1: Install the Amelia booking plugin

The first thing you will need to do is, obviously, to install the Amelia booking plugin on your WordPress website. If you are using the free version, go to your WordPress dashboard, press Plugins > Add New, and search for "Amelia Lite." Still, we recommend the premium version.
Step 2: Configure details

The next thing you will want to do is to add in some details, like your opening hours. To do that, go to Amelia > Settings, where you can configure the most basic details about your appointments.
Click on Company details, where you will have to enter some information about your business.
There, you will have the option to choose Working Hours & Days Off. That lets your customers know when you are available.
You can even add the break times, with the Add Break function. You can, for example, set that you are available for appointments in the morning, or you can take one hour off for lunch, and add the option to be available again in the afternoon.
Step 3: Create bookable services

The next step is obviously to create what type of services you want to offer your customers for booking. Even the free version offers plenty of choices for this.
If you want to create the service, go to Amelia > Services.
Next, you will want to find the type of services you are looking to add. For example, if you are a personal trainer, you can add:
Workout
Consultation
Nutrition
Once you have chosen the category, you can add more details to the service. You can do this with the +Add Service button to open the interface.
Open the Service Details tab, and configure the following details.
Name – This is the name of your service
Category – which category the service belongs to
Duration – the duration of the service, or session duration.
Price – the price for one session.
You can further customize the services in this booking calendar plugin by adding images to your service at the top and your description at the bottom.
You can even display the services that you offer in a gallery. This is a good way to present your services visually, and it can create an attractive design.
If you are done, click Save.
If you want to add more services, you can simply repeat the same steps that I mentioned above.
Step 4: Add an employee

Next, you can add an employee to one of the services that you offer. Each employee can have his own working hours, services, and other details that can be customized here.
You can add an employee by going to Amelia > Employees.
Click on Add Employee, and then a dialog window will open where you will be able to enter details.
The first tab will offer you the option to add the basic info about the employee, like the first and last name, photos, phone, other notes, and more optional details.
You can then assign the services that you created in the previous step to these employees. To do that, simply tick the checkbox in the second tab near the selected service. To end, Save.
Step 5: Embed the appointment booking form

To add the WordPress booking form to the site, you will need to embed this form. Once you are done adding services, you can embed the front-end of the booking form to your site.
Simply go to the page of your site where you want to include the form, and search for the Insert Amelia Booking shortcode in the editor toolbar.
Click OK in the popup to add the shortcode.
If you want, you can even add additional text to the form or around it.
Creating a WordPress Booking System with WPForms
Another way to create a booking system is with WPForms. First, you will need to install the WPForms plugin and activate it. This is not exactly a booking calendar plugin, but it has the functionality to create a booking calendar with it.
Here is the step-by-step guide on how to create a simple booking calendar with this plugin.
Step 1: Create the booking form

The first thing you will have to do is create a form inside the WordPress plugin. This is a simple contact form that can act as the booking form for your site. The following fields will be inserted by default:
Name
Email
Comment or Message
You can always add more information if you need to by dragging custom fields from the left panel to the right panel.
Step 2: Customize

Of course, right now the form will look a bit bland and empty, so you will have to customize it. Drag the Multiple Choice form field from the left side to the right side and click on it.
In this example, customers will be able to choose from 3 services.
You can allow them to pick more services by adding checkboxes next to the services.
Add the time slots options so that the customers can pick the desired date.
Click on the form.
By now, the following changes have been made:
Label
Format
Description
"Required" Checkbox
Step 3: Configure your booking form's settings

You will have to complete your form by configuring some of the form's settings, which is a very important step to ensure that the booking works properly.
Go to Settings > General. Here you will be able to configure the following settings:
Form Name – You can rename it
Form Description – again, you can add anything you like as long as it suits your form
Submit Button Text – customize the submit button
Spam Prevention – important to enable the anti-spam honeypot and to add reCAPTCHA for safer bookings
Enable AJAX forms
GDPR attachments.
Step 4: Configure notifications

Email notifications can be a good way to make yourself stand out, and you can customize them to make them more unique. These notifications will be sent by email to your customers once they complete the booking.
Step 5: Configure confirmations

Confirmation messages are sent or displayed to your customers to let them know they have completed their booking process and that you have received their request for an appointment. In this step, we will take a look at how to configure them.
There are 3 types of confirmations that you can choose from with WPForms:
This is the most common type of confirmation and one that is chosen by default. A message will be displayed once the appointment is made.
Show Page. This can take your customers to another specific page once the process is done, and is displayed after.
Go to the URL (redirect). Sometimes, users are taken to a different website after completion.
Step 6: Add the WordPress booking system to your website
The last step would be to add the booking form to your site. There are many locations that you can add the form to, such as your blog posts, or sidebar widgets.
Step 7: Integrate with Google Calendar

After you have added the form to your site, you can integrate it with Google Calendar. It allows for much easier use, and it integrates all the information and adds it to Google Calendar for much easier control over your appointments.
Creating a WordPress Booking System with BirchPress
BirchPress is a premium WordPress booking plugin that you can use to manage your appointments from the WordPress dashboard.
Step 1: Install the plugin

First, you will need to install the BirchPress plugin. Then, activate it, and go to plugin settings by going to Appointments > Settings.
There are more sections within the settings page.
General – you can configure the general settings like currency and time zones
Form builder – customize your appointment forms
Email notifications – set up notifications. These can be emails that are sent upon booking or rescheduling.
Payments – set up your payments here. You can collect payments via PayPal.
WooCommerce – allows for integration with WooCommerce.
Custom Code – you can add custom code.
Step 2: Add locations

You can very simply add multiple locations of your services or your locations with this option. Go to Appointments > Locations > Add Locations.
Step 3: Add Service Providers

Here, you will include your service providers. This includes your staff, or if you work alone, you will have to add yourself.
Also, if you have more consultants for your company you will also need to add them.
To add providers, go to Appointments >Providers, and add more details about your providers.
Step 4: Add Services

To add services, go to Appointments > Services, where you will be able to specify more details about your services, like locations and providers.
Step 5: Publish the form

The last step to complete your WordPress booking system would be to publish the form on your site. It can be published via a shortcode very easily, and you can add it to a post page or to your widgets.
To add the form, create a new page in WordPress. The next step would be to add the following shortcode to the editor: [ bpscheduler_booking_form ]
And you're done. Your visitors can now book appointments on your website.
Ending thoughts on creating a WordPress booking system
The importance of having a good WordPress booking system in place for your WordPress site has never been greater. It allows you to manage appointments and organize them easier and will open up hours of your time for more important things. With Amelia, our number one choice, you can create highly functional and easy-to-use booking forms that will make your customers very happy.
We are a bit biased, but we're recommending you to use Amelia. It is by far the best WordPress appointment booking plugin you can use.
If you enjoyed reading this article about how to create a WordPress booking system, you should check out this one about WordPress booking plugin examples.
We also wrote about a few related subjects like alternatives to the Acuity scheduling WordPress plugin, alternatives to Easy Appointments, lawyer WordPress themes, barbershop websites, WordPress calendar plugins, WordPress schedule plugins, and blog name generator tools.