In the past 20 years, technology has radically changed the way we do business. Agreeing on deals has gone from a business lunch ending with a handshake to the click of a button. Stores are constantly being replaced with websites. Countless other changes have meant that the way businesses function has changed fundamentally.
One such change that has a huge impact on businesses is how customers want to book services and products.
No more are they eager to get on the landline and call up a business to book an appointment – that's old-school now.
They prefer to be able to go online to see all the time slots available and select the best one for them.
This makes it so much easier, not only for the client but for companies too.
That is if you have the right software!
Btw, you can jump to the section with appointment scheduling software directly
by clicking here
.
What Is an Online Booking System?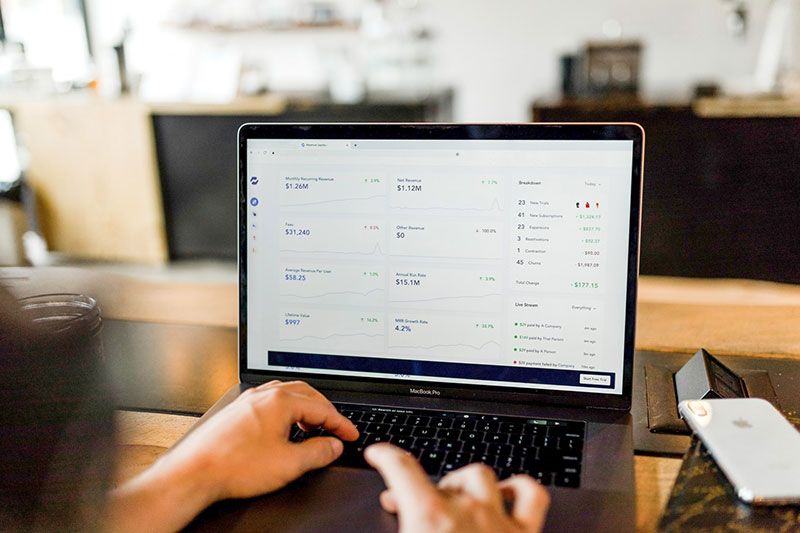 The name pretty much speaks for itself. An online booking system lets customers book with you online. This means no more phone tag or emails back and forth to find a suitable time.
Remember the days of checking manually for whether an appointment slot was free? After you did that, you'd let the client know, then they would suggest another time, and so on and so forth. Any further changes required another call and the same process all over again. Even with receptionists and dedicated staff, this takes up a lot of admin time and inefficiency, resulting in lost customers.
At the core, online booking systems give clients a way of seeing, booking and paying for appointments online through your website.
The whole process is done all online, pretty much without any involvement from you. As it's all a digital process, this means that no double-booking or human error can occur in this process.
Truly forward-thinking software can even let customers even on mobile. Suddenly, people can book from anywhere, at any time of day. No more lost customers due to business hours or busy landlines. Customers will be happier too, using the simple system where they can see all options available at a glance.
Why should your company consider using online appointment scheduling software? The benefits of using this are profound – saving you time and money. That's not to mention the increased satisfaction of your customers meaning greater profits for you.
Who Is It For?

Think about the companies that have been using online booking forms for a long time. When was the last time you called up a hotel to see when they have a free reservation? It just makes sense to do it all online for a number of industries. Travel, hotel, and property bookings. Restaurants, hairdressers, and spas can all streamline their booking services this way too. Online booking systems can be used by any type of business that takes bookings though.
The main small to medium business types that use online booking systems are the following:
Health services, such as doctors or dermatologists
Wellness services, like personal trainers
Entertainment, like booking show tickets online
Lawyers
If your organization relies on reservations or bookings as part of your business, getting an online booking system will change your life.
It is one of the fastest and easiest ways to save time and increase business efficiency. It's seen as an essential tool by those who have already experienced it. These are the industries who really benefit from using an online booking system:
Courses
Training providers
Event managers
Travel (airlines, cruises)
Accommodation (Airbnb, hotels, holiday homes)
Meeting room hires
Law practices
Rentals (like car rentals)
Schools
Health
Beauty (spas, massage therapists)
Gyms
Hairdressers
Government
Activity companies
Childcare
Real Estate (open home bookings)
Doctors and other medical service providers
How Does Online Booking Software Work?
Essentially, online booking systems offer a way for customers to book a service. They can even pay for that service online through your website too. The more advanced software will allow clients to book via social media and on their cellphones. This means that people can book from anywhere at any time. This makes booking appointments so much easier.
Online booking systems are also referred to as software as a service (SaaS). You usually pay a monthly price to use the services the software offers.
So how do online bookings work? They can be integrated into your existing website or social media page without too much hassle. They are designed so that when a customer visits your site, they can see a booking calendar with available appointments. Then they just choose the service they want, the time and fill out a booking form online. You can set up this booking form, so you give out all the necessary data needed for the appointment.
The next step is for the customer to pay for their appointment through an online payment gateway. This will transfer the payment to your company. You can trust online booking software to safely undertake online payment processing. All details are stored securely in cloud content management systems. These are usually completely protected and encrypted. This means that customer data and information cannot be stolen.
7 Main Features of Online Booking Software
When looking for an online booking system, these are 7 features you'll want to have.
Ease of Use
For people to go through with their intention to book, the booking system itself is the first hurdle. Online booking systems should be easy to use for the company but also for the customer. It should be user-friendly with clear steps.
On the business end, they should be easy for staff to manage. This way, owners can view what appointments are coming up and manage staff time.
Calendar Incorporation

When booking, it helps customers when they are shown a calendar. They can then click on the day they want and book from there. On the calendar, it should be self-explanatory which appointments are available.
Payment Facilities

Not every company needs to accept payments in advance. If yours is one that does, you need to make sure that the payment system is a smooth process for customers.
Appointment Management
Available times and staff should be clear to customers when they are making a booking. They should also be aware of the cost and time available for the appointment.
Real-Time Booking
There's no reason your customers should have to wait for booking confirmation, with the days of email and phone booking behind us. Your guests are there to make a booking quickly and easily. Therefore, bookings on your site should be in real-time. Customers should immediately receive confirmation.
Third-Party Integration

The online booking system will, of course, contain a lot of data about your clients and appointments. This can be used by you for your marketing and decision making. That's why it's important that you find an online booking system that integrates with other marketing tools. These would include Google AdWords or Facebook. If you can find one that integrates with your financial system, that's even better. Especially if you are accepting online payments.
Automated Emails

We've already discussed that the days of emailing back and forth to find an appointment time are over. You should be able to find software that provides automated emails instead. These could include appointment confirmation, arrival information, and payment requests.
Why Get an Online Booking System?
The purpose of an online reservation system is that customers can make their appointments with you online. Cut out the middleman by getting bookings directly from customers. No need for going through a receptionist. Here are three reasons you should consider getting an online booking system:
It Gives You an Edge Over Your Competition

Plenty of businesses that do tours create a website and are present on Google Places. However, not many let you book their tours online. By opting for an online reservation system, you're a step ahead of your competitors. This could be the deciding factor when people are choosing to book with you or not. They know exactly when they can come on your tours, but if they go with someone else it's an extra step to call and book.
That alone may not be enough to make the sale, but with a sharp website, you're sure to attract more bookings. You don't want people to click on your page and then go somewhere else. Make sure you have eye-catching photos and interesting content too.
You Increase Your Bookings
Booking platforms can be used by your customers 24/7. This gives you a huge advantage over competitors who take phone or email bookings. This means they can only take and confirm bookings during business hours. But you can do it at any time! You could go to sleep and have more customers when you wake up. The system is always working for you.
Secure Payments

PayPal and Sage Pay have become so common nowadays that people really don't like giving card details over the phone anymore. And there's no need with the invention of secure payment gateways.
Online payments used to make people question a company because they weren't sure it was secure. but now we have better methods for doing this and credit card fraud is quite rare through online payment systems. Look for an online booking system that has an 'SSL Certificate' on the page. This way your customers know they are using a secure service.
It Speeds Up Your Cash Flow
Payments go straight from customers into your account. You don't need to do anything – hundreds of customers could decide overnight to book and pay and you could wake up with much more cash. There's no wait time for receiving it and you don't need to do anything to accept the payment.
It Saves You Time

Once you've chosen your online booking system and set up your team's availability, that's it! You can sit back, relax, and watch the bookings roll in. No more reminders or follow up emails to worry about – the system does it all for you. By saving you time, these systems can save you a lot of money. So, spend your time focusing on the more important things.
It Is an Information Resource 
Customers provide a lot of information when booking; names, phone numbers, email addresses. It's a great source of data that, with software, can be organized and used again. Send follow-ups with special offers or thank them for using your service. This will remind your customers that you're there and they may book again. Have amazing customer service without a great deal more effort or time spent.
You will Increase the Efficiency of Your Operations
It's so easy to stay on top of things with these systems because they will update your availability instantly. They interact with other calendars to sync up so there's no double-entry of information. Save time spent on admin and take away the chance of double-booking!
You Will Get Smarter Insights into Your Business

Online reservation systems can provide you with data and analytics. These are usually displayed as an easily readable dashboard so it's simple to see what services or staff your best-sellers are. This gives you critical information about customer behavior and therefore tells you what to focus on in your business.
Less Phone Time
If you have an online booking solution, you're canceling the need for clients to call to make an appointment. They have all the information they need online, so won't have to pick up the phone. Because you're spending less time on the phone, you'll have more time to make the in-person customer experience amazing.
Examples of Appointment Scheduling Software
Which software you're going to choose does have a huge dependence on the industry you're working in. But to give you an idea of what's out there, here are some examples:
Amelia

Amelia is an online scheduler that will definitely exceed your expectations. It is a feature-packed plugin that works well with WordPress and has many happy customers to attest to this.
By using Amelia, you can perform all sorts of appointment-related tasks, easily customize the booking process, and even manage appointments for different business locations.
And all those under only one license, no add-ons needed, unlike other similar plugins you'd find in this list.
For those who own business chains, Amelia is the perfect match because it is able to centralize all the data in one place. Amelia is one of the best scheduling apps you can use, regardless of your business' size, and it is exceptionally user-friendly with a clean, modern interface.
Amelia also has an Events Calendar module integrated within its features.

This means that you can automate your Event bookings as well. To be more precise, it means that you will be able to schedule a single day, a multi-day, and also recurring events with Amelia.
To test things for yourself, I'd suggest checking out the demos and see how things look on the front end as well as in the back-end.
Trafft
Trafft is a great option to use because it's not just a scheduling tool. Trafft is a professional service business management software, a professional tool, and a digital business partner that covers different aspects of running a business.
It's the kind of app that small and medium business owners, administrators, managers, and key staff in the service industry are using to take their processes and businesses to the next level.
How does it do that? Well, Trafft is a combination of an online no-code platform and human service from a team of service business automation experts. While that's a mouthful, we can make it simple by saying that it provides all the necessary tools to organize schedules, accept bookings and payments, send reminders and integrate with other tools.
Trafft differentiates from typical apps and tools that automate smaller tasks like online bookings or personal schedules, and are usually hard to configure and maintain, and support is hard to get.
The Trafft app and its team do that by providing support for the complete workflow cycle of a service business, and has an extremely intuitive interface and UX.
What does that mean practically for you? You would not need to waste time on repetitive tasks like calling clients and confirming or rescheduling, and you won't even need to hire additional people to do that.

It also comes with all the features that you need to get started, such as:
Bookeo

Bookeo was set up to be used by individuals or smaller companies. Photographers, therapists, and car washers enjoyed using this tool for their scheduling needs. However, Bookeo has now expanded to work for different kinds of companies and clients. You can choose between its two products – Bookeo Tours & Activities and Bookeo Class & Courses. The first will let you book tours and other tourism activities, while the second is good for language classes, cooking lessons and much more.
Resurva

Resurva is an efficient online booking solution. A lot of barbershops seem to use it. It offers a way to do bookings over multiple franchises of your business so it's great for medium-sized businesses in this way. Some other features are automated reminders, weekly calendars, and analytics.
Booker

Booker is a great software that lets clients make bookings through your website, mobile app or social accounts. Not all software can do that, especially not the social accounts part. That's its main point of difference. It can also manage inventory and customer information, as well as accept payments.
10to8

10to8 is great because it integrates with iCal, Gmail and Outlook as well as other software. You can embed their booking button onto your own website as well as their booking form. It's useful for a whole range of business types. Tradies and other service industries like to use this one.
Should You Have an Online Reservation System?

Let's get back to the basics – do you really need an online reservation system? Our answer is; only if you want to save time and money while increasing customer satisfaction. So that's a yes. Online booking systems have been becoming more popular for a reason – customers love them. Research shows that the harder it is for a customer to book with you, the less likely they are to do it.
If you insist on taking phone bookings, you're limiting the timeframe in which customers can book. With online systems, they can book any time of day or night without needing you to be there, phone in hand.
Small businesses often question whether this online software is worth the investment. It's important to shop around and find a software that best suits your business needs. It will be a big change for your staff to get used to it, so it's important to get it right the first time. Many offer free online booking system trials so you could give them a go and see if they have everything you need. It's best if the trials you take have the two 'no's' (no credit card information needed and no contract) – just like Amelia's Amelia Lite version.

Many offer free online booking system trials of at least a month.
When choosing a provider, consider whether that online booking system is targeted toward bigger or smaller enterprises. It's critical that you get one that's aimed at your level or it won't have the functionality best suited to your needs.
After researching the different systems available, you should have a good idea of what will suit your business. Try out the one you choose for at least a quarter to see if it works. Any less time is not long enough for your customers to try it out effectively.
FAQs about online booking systems
1. What is an online booking system?
A software platform known as an online booking system enables users to schedule appointments or reservations online at any time. The technology automates the booking procedure, enabling businesses to manage bookings more effectively and providing clients with a quicker and more comfortable means of ordering goods or services.
2. What are the benefits of using an online booking system?
Online reservation systems have many advantages, including enhanced productivity, lighter workloads, higher customer satisfaction ratings, and increased revenue. They make it possible for businesses to handle reservations in real-time, provide clients with more individualized services, and lower no-show rates.
3. How do online booking systems work?
Customers can browse available dates and times, choose the service they want, and pay for it online using online booking systems. The system subsequently confirms the reservation and provides the consumer with a confirmation. Customers can receive reminders from the system before to their appointment, and businesses can use the system to track bookings and manage reservations.
4. Can I customize an online booking system to fit my specific needs?
Yes, the majority of online reservation systems provide branding, pricing, and service options customization possibilities. Some systems even let companies build their own custom fields or forms to record certain consumer data or requests.
5. What types of businesses can benefit from using an online booking system?
An online booking system might be useful for any business that requests appointments or bookings from clients. Businesses including hotels, restaurants, hairdressers, exercise facilities, and healthcare providers fall under this category.
6. How do customers use an online booking system to make reservations?
By accessing the company's website and choosing the service or item they desire, customers can use an online booking system. Following that, they can choose the time and date that work best for them and make an online payment for the service. The system will then validate the reservation and email the customer confirmation.
7. Is it possible to integrate an online booking system with other software programs?
Yes, a lot of online reservation systems provide for interaction with other applications, including CRM, payment processors, and marketing automation tools. This makes it possible for companies to control every facet of their operations from a single platform.
8. What security measures are in place to protect customer data in an online booking system?
To protect consumer data, the majority of online booking systems employ industry-standard encryption and security standards. To further ensure that consumer data is secure, they also provide additional security features including two-factor authentication and data backups.
9. How much does it cost to use an online booking system?
The price of an online reservation system varies according to its features, degree of customization, and volume of reservations. While some systems have a set rate, others charge by the booking or the user.
10. What kind of support is available for businesses that use online booking systems?
The majority of online reservation systems offer email, phone, or live chat support. To help organizations get the most out of their system, some systems additionally provide thorough documentation, tutorials, and online training.
If you enjoyed reading this article about online booking systems, you should read these as well: