Do you want to start a small business? Whether you are a stay at home dad, currently unemployed, or simply seeking a source of some additional income, you can start your own business easily. There are numerous great small business ideas for men and it all boils down to what you would enjoy doing.
If, for example, you are a stay at home dad, you would probably want to consider a home-based business. On the other hand, if you are stir crazy from being at home all the time, you should check out some cool small business ideas that would get you out of the house.
Small business ideas for men
Make Paper Bags
Manufacture Liquid Phenyl
Process Cashew
Make Ball Pen Refill
Make Paper Plates
Make School Bags
Manufacture Detergent Powder
Make Jute Bags
Make Tissue Paper
Sell Snacks
Carpentry
Open a Club or a Bar
Open a Restaurant
Motel
Photography
Retirement Home
Tailoring
Bakery
Baby Shop
Computer Repairs
Cold Room Business
Makeup Artistry
Online Boutique
Brick and Mortar Fashion Store
Voiceover Artist
Bag Making Business
Bathtub Reglazing
Bungee Jumping
Certified Seed Production
Corn Roasting
Corporate Event Planning
Now let's discuss them in detail.
However, no matter what type of business you choose, being your own boss comes with many perks. Not only are you in charge of your schedule and working hours, but you can also build your way up to a pretty impressive income.
In case you are looking to take things to a professional level, let Amelia (our WordPress booking plugin) do the talking.
This powerful automated booking specialist will make sure your online business is bringing you profit even when you are asleep.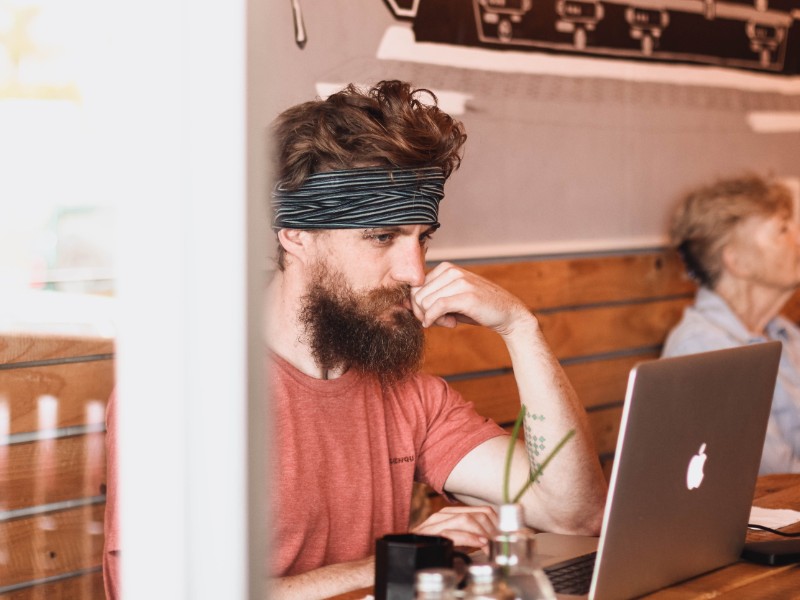 It all starts with good ideas and knowing how to start your own business. Don't worry if you don't know much about all that yet. We are here to answer the most common questions and offer some cool side hustle ideas.
Make Paper Bags
Good ideas have a lot to do with the timing. For example, now is the time of higher awareness among the people and the restricted use of plastic bags. So what does that mean in business terms?
It means that it would be a great time for you to start a home business of making paper bags! The best part about it is the fact that you need to invest very little yet the idea has great market potential and you can make money from it quite easily.
Manufacture Liquid Phenyl
Do you know that liquid stuff that we use as a disinfectant to keep our hands germ-free? Well, technically, it's not called liquid stuff – it's liquid phenyl.
Once upon a time, only medical personnel used to use it. Today, however, with the phenyls growing popularity, manufacturing could be the best business to start.
Process Cashew

When talking about business ideas, a good one is starting a cashew-processing business. Basically, what you do is you buy raw cashew nuts, process them, and sell them for double the price you got them. It's a great home-based business and it requires a very low investment.
Make Ball Pen Refill
If you are searching for business ideas, you should think about manufacturing ball pen refill. A huge amount of ball bens and refills are sold every single day and you could earn a pretty impressive amount of money if you do it right.
Make Paper Plates
The best self-employed jobs come down to offering something people will always need (more or less). The demand for paper plates has been increasing every year; people use them for all kinds of celebrations and gatherings, as well as for camping, picnics, etc.
Paper plates are easy to produce, they are eco-friendly, and they come at a reasonable price.
Make School Bags
Manufacturing school bags is one of the hottest online business ideas. You can even expand your business idea and think not only about selling school bags, but also bags for adults. For example, the bags for carrying laptops and similar.
Manufacture Detergent Powder
You might not think that making detergent powder is a great business idea because of how many detergents there are on the market.
But think about it. People like to buy home-made products made with natural and organic ingredients. Also, keep in mind that detergent powder is something everybody uses all the time.
Make Jute Bags
Manufacturing and selling jute bags could be one of the best ideas for men. After all, the demand for jute bags is already huge and it is still growing. You can get the materials for a very good price and start making your jute bags in no time.
Make Tissue Paper
Manufacturing and selling tissue paper could easily be one of the most profitable small businesses.
With all the new ideas, one should not forget about the basics and the products that everybody needs and uses on a daily basis. Tissues, toilet paper, wet tissues, etc. are products that basically sell themselves.
Sell Snacks
Who doesn't like snacks? If you are a good cook or baker, making home-made snacks could be one of the best entrepreneur ideas for you that you can use to make money.
And who says that women are in charge of making snacks? That doesn't apply anymore so don't get fooled by the stereotype. In fact, making and selling snacks is one of the best ideas for men.
Carpentry
Not everything is just about ideas. In fact, certain ideas require certain skills and abilities that not everybody possesses. Luckily, if you feel passionate about something, you can always put in the time and learn the skill.
One of the skill-based jobs is carpentry. It is creative, it brings in the money, and more importantly, if it is something you enjoy, you will be able to do what you love and make a living out of it.
Open a Club or a Bar

Not everybody is suited to own a bar, but if you feel like you have the right skills and personality, a bar business could be one of the greatest business ideas that men can try. However, make sure that you are ready to do all the heavy lifting because owning a bar isn't all game and no work.
You should love the bar environment, be approachable and open for communication, ready to resist all the liquor while also working long hours during the night. If you feel up to the task, opening a bar could be one of the best side business for you.
Open a Restaurant
Opening a restaurant might not be the easiest business to start but if you do it right, it might really pay off in the long run.
First, you have to think about what type of food you want to serve. Play to your strengths but don't forget to do a bit of market research. For example, if there are 10 burger joints in the area but no pizzeria, you probably shouldn't open another burger joint.
Motel
Owning a decent motel where people can rest in a nice environment and for a fair price has always been an interesting business. Especially if you live in a place where a lot of people come to visit or simply pass through.
Photography
Photography can be one of the business ideas for men if you take it seriously.
You will have to invest in good equipment, maybe take some lessons, and be willing to take thousands of photographs out of which maybe 10 will be good enough for selling. Also, keep in mind that this is one of those jobs that require a bit of talent and a certain skill level.
Retirement Home
Opening a retirement home is a good business idea for men, but it won't be easy. To you need to find an adequate place, employ adequate people and offer the best experience possible to the elderly.
On the more positive side, it could be the best small business as the need for retirement homes grows with the aging world's population.
Tailoring

Tailoring is a very cool at home business if you have the necessary skills. So when you ask yourself "What business should I start?", don't think only about the profit but consider carefully whether or not this is something you could actually do right. If you think you are fit do to this, having a tailoring business could be one of the best creative business ideas for you.
Bakery
Opening a bakery is one of the oldest entrepreneurship ideas. You can run the business from home or you can find a cool new location. Above all, you need to enjoy baking and be ready to come up with some delicious new recipes to set you apart from the competition.
Baby Shop
Here's one small business idea that you won't expect.
This might not be one of the most popular business ideas that men could tackle but it is an easy business to start and it can be very profitable. After all, people will always buy baby stuff.
Computer Repairs

Everybody owns a computer but not everybody knows how to fix one. If you are one of the few people in your area that actually know their way around the hardware, you might want to start a small computer repair business. If repairing computers is something you might enjoy, this could be the best home-based business for you.
Cold Room Business
A cold room business is a great business to start. But how to start home business like this? Well, first of all, you need to make sure that there are good suppliers in your area and that you can get the goods (such as red meat, white meat, chicken, turkey, shrimps, etc.) at a fair price.
Makeup Artistry
You might think that starting a makeup related business isn't one of the best small ideas for men – but you would be completely wrong. Some of the most famous makeup artists are, in fact, men and they do an awesome job!
If you want to work for yourself and you also consider yourself an artistic and creative person, becoming a makeup artist could be one of the best home businesses for you.
Online Boutique
Fashion is full of great businesses to start. So if you love nice clothes and fashion in general, you might want to start an online boutique. It's one of the easy businesses to start but it could be something you'd really enjoy doing while it wouldn't take up too much of your time.
However, apart from the clothes, you might want to invest in high-quality photos as well as in a well-designed e-commerce store.
Brick and Mortar Fashion Store
Opening a brick and mortar fashion store is the best business to start with little money. It also doesn't require any specific skills apart from good business skills. If you don't feel overly confident in that aspect, you could always apply to a business school to learn the basics of running a business.
Another thing to keep in mind is the fact that you will need a good supply source with good prices if you want to turn a profit.
Voiceover Artist
There are many cool business ideas that men could try quickly, but if you are naturally endowed with a lovely voice, doing voiceovers might be the right call for you.
Before somebody decides to hire you, you will probably have to provide some recorded samples. Keep in mind that in order to make high-quality recordings, you will need the necessary equipment and a quiet room.
Bag Making Business
Arts & Crafts are always a good start to opening a business. A business of this kind combines something that you already enjoy doing with the business aspect of selling it and earning money.
One of the cool craft businesses is a bag-making business. It might not sound like one of the most obvious business ideas for men but think about it. If you are creative and artistic, why not give it a shot? You could make all kinds of bags; from handbags to luggage.
Bathtub Reglazing
Here comes another evergreen business – bathtub glazing. If you aren't sure how to create a business, always think about offering a product or service people will always need. When it comes to bathtub glazing, it is a service people need quite frequently.
Bungee Jumping
Starting a bungee jumping business is neither easy nor cheap, but if you do it right, you could turn out to be one of the most successful businesses in the area. This type of entertainment has been steadily growing in popularity and the demand is getting bigger and bigger.
Certified Seed Production
Seed production could be a good business for you if this is something you are really interested in and willing to learn more about. It requires a considerable amount of knowledge and technical skill. However, if you don't see that as an obstacle, it could be one of the best small business ideas for men.
Corn Roasting
Who doesn't love roasted corn? You could start a corn roasting business easily by buying proper equipment and investing some money into a good promotion. Once you do that, you will be on a good way toward success.
Corporate Event Planning
If you are communicative, assertive, and creative, you could be a great corporate event planner. However, keep in mind that a business like this requires great organizational skills as well as good time management. If you do it right, you could start turning a profit in no time.
Ending thoughts on this list of small business ideas for men
Many people would like to start a small home-based business for one reason or another. However, it all starts with a good idea. In this article, we went over some of the best business ideas for men who want to be successful.
Bonus idea: How to Start and Run a Summer Camp
All it takes is a little bit of skill, a bit of creativity, and a lot of determination. However, once you get going, things should get much easier and you should be able to establish a steady source of some extra cash.
If you enjoyed reading this article on small business ideas for men, you should check out this one on small business ideas for small towns.
We also wrote about a few related subjects like how to start a small business, how to start a small business in Texas, small business management software, how to apply for a business license, small business management software, professional email address and contact management software.