How to apply for a business license? – If you are planning to start a new business, you have probably asked yourself that question.
Every new business requires a business license but you might not yet be familiar with the process of getting one and with all the legal requirements. So how to apply for a business license? We are about to answer that question in this article.
Of course, there are different types of licenses and they differ from business to business and from location to location. However, you should still be familiar with the answers to the most popular questions about a business permit.
Table of contents
What is a Business License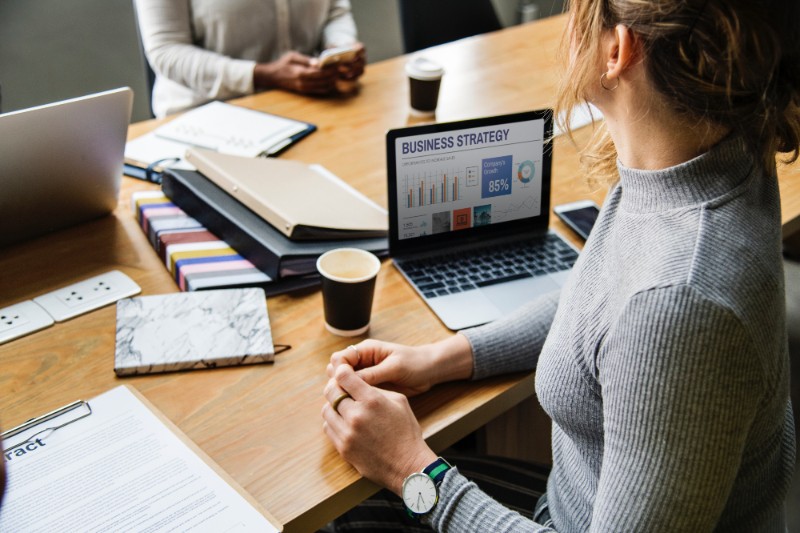 Business licensing is one of the necessary steps you have to take if you want to start a new business. Once you have chosen your business name, structure, location etc., you can apply for a business license relevant to the type of company you are starting.
If you have been asking yourself: "Do I need a business license?", the answer is almost always positive. Getting a business license is important for the state to ensure that you have completed all the necessary steps to start a new business.
How to Obtain a Business License
How to apply for a business license? Well, it all starts with the application that you need to submit to your state. The application needs to include basic information about your business such as the name, the type (partnership, corporation etc.), and similar.
You should also provide the start date to ensure the application process is done in time for you to start your business according to your plans.
How to Apply for a Business License: Step by Step
Let's break down the whole application process into simple steps that will help you understand how to get a business license.
Step 1
Where to get a business license?
If you want to open, for example, a business in Vancouver, you will have to apply for a local business license. Each state has different regulations so the best would be to consult an attorney before or to simply visit a county clerk's office to determine whether or not you need to get a business license.
Not every city requires a business license and the costs may also vary. To be sure you know exactly what you need, consult a professional. You will need your personal identification and the business name and address with you.
Step 2
Once you have answered the questions such as, "How much is a business license?", "Do I need a business license to sell online?", "Where to get a business license?", and similar, it is time for you to apply for one.
Now the tricky part is that the licensing process varies from place to place. For example, if you want a Delaware business license, you need to apply at the State of Delaware's One Stop Business Registration and Licensing System. Find out how to apply for a business license in your town/state and do it accordingly.
Step 3
Get familiar with all the federal licensing requirements. Some types of business, for example, interstate trucking companies, firearms dealers, and investment advisers require a federal license. Consult your attorney and apply for a federal license via the agency that regulates the activity.
When do you need a Business License
Once you know how to apply for a business license, you also need to determine what the best time to apply for one is. So ask yourself: "When do I need a business license?"
In some states, you will have to obtain a license before you start operating while on other regions, you might not need a license until you reach a specific revenue threshold.
You should visit the SBA website to determine the specific legal requirements in your area. However, even if the license isn't required by law, you might still want to get one. The business license comes with some pretty useful perks such as allowing you to claim tax deductions etc.
It also makes you seem more professional and gives your business more credibility which can be crucial when looking for new partners.
Where to get a Business License
There is no one right answer when it comes to this question because it depends on the area you are starting your business in. You should visit the SBA to be sure how it works. There is a good chance you will be able to obtain your license online.
How do I get a Business License: the Requirements

If you want to apply for a license, you will need:
Determining legal structure
A detailed description of your business's activities
A sales tax license obtained from your state agency
Inspections and other permits, such as a liquor license or fire code inspection
Do you need a Business License to Sell Online?
If you want to open and perhaps one day sell an e-commerce business, there is a chance you will have to go through a zoning review of your business location or require a zoning permit. Basically, that means ensuring you are able to run a business from your home. There are several things you should keep in mind.
Some zoning laws restrict the following:
Physical changes to the home's appearance, such as signage
Number of visitors and/or employees
Nuisances such as odor or noise
Obtaining a business license should not be a problem but you should be familiar with the licenses you need to run an e-commerce website before actually selling anything online.
If you need help with organizing and managing your e-commerce website, let Amelia, our WordPress booking plugin, do the magic. Thanks to the extensive experience of the team behind Amelia, this automated booking specialist can rid you of the online booking management headache.
What Licenses do I need?
The types of required licenses depend on several things such as the business structure, location, type of business, and the number of employees.
Here are some of the business permits you might need:
General Business License
Once again, obtaining a general business license depends on a location. Let's take a business license BC, for example. How to register a business in BC? You can apply for a Vancouver business license online, in person, by email, by fax, or by mail.
City of Vancouver business license protects the residents of Vancouver by identifying businesses operating in its jurisdiction while the licensing also revenue for the local government. However, keep in mind that the general business license has to be renewed annually.
The renewal process isn't the same in every state. For example, if you run a business in Delaware, you should find out more about Delaware business license renewal.
Tax Permit
When you sell any kind of tangible goods in a store or online, you are obligated to collect tax from the customers. If you run a business that requires tax collection, you have to apply for a tax permit.
Professional/Occupation Licenses
Certain professions require state-issued licenses or certificates. If you are a tattoo artist, a hair stylist, a lawyer etc., you need to get familiar with your state's laws to determine whether or not you need to obtain a permit.
Unemployment and Worker's Compensation Registration
In some areas, you have to register even if you are the only employee.
Weights and Measures Registration
This permit applies to you if you run a business where you weight items for sale.
Alarm Permit
If you want to install a commercial alarm system, you will probably need a permit from the local government or a fire protection district. However, you will also need to have your home inspected by the local fire department if you are planning to run a business in your home, for example, a home-based childcare.
Health Inspection Certification
Any business that has to do with food requires health inspection certification.
How much does It Cost?

Business Licenses
It is hard to tell exactly how much a business license costs because depends on several factors; from the type of a license to a state that issues it. However, expect to pay somewhere between $75 and $100 for a general business license.
Professional Licenses
When it comes to the professional licenses, it is hard to tell you exactly how you are going to spend because these licenses range between tens and hundreds of bucks.
It comes down to your profession. For example, a license the auto mechanics doesn't cost the same as the license for the real estate agents.
License and Permit Information
The SBA (Small Business Administration) is the best source of information you are going to need to start a business and obtain all the necessary licenses and permits. It allows you to choose your location and it informs you about all the licenses required within that area.
Payment Penalties
Not only do you need to know how to apply for a business license, but you also need to know how and when to renew it. If you don't do that as the law requires, you could face payment penalties.
So when calculating the cost for your license, you should also take the annual renewal fees into the consideration.
Ending thoughts on how to apply for a business license
If you aren't sure how to apply for a business license, the smartest thing you should do is consult a professional.
The rules and regulations vary depending on many different factors such as the location, the type, and structure of your business, and similar. However, knowing how to get your business license might not be enough. You also need to know which kinds of licenses and permits you need and when to renew them.
So do you need a business license? Yes, you probably do. It comes with a number of benefits while it also minimizes the risk for clients and helps you find partners more easily.
If you enjoyed reading this article on how to apply for a business license, you should check out this one on small business management software.
We also wrote about a few related subjects like how to start a small business, how to start a small business in Texas, small business management software, small business ideas for men, small business ideas for small towns, professional email address and contact management software.