If you are a consultant, you need to provide all kind of solutions to your clients that need advices. To do this in a professional way you need to learn and understand how to make a consulting template for your proposal.
There are many consulting proposal template options that you can choose from the internet, but choosing one that goes well with your style is important.
If you have not heard before of this kind of documents, you do not have to worry. This article created by our team at Amelia, prepared you some tips on how to choose the right one and what should it contain. Let us take a look together at the following.
The Structure of a Good Consulting Proposal

For a more effective consulting proposal template,you want to go for one that has a clear, logical structure that can help your client make decisions. Here is what it should include:
The goal of the work you will be doing together, along with all the details surrounding it. This is important because you do not want to discover any discrepancies later on after you've already started your work.
Include your background, something that will show the client your experience and the fact that you can understand their problem. It is a great form to gain trust and will help both you and the client define the scope of the project fast.
Make a list of points, and explain what results you will provide to the buyer. You can also have the right information on what kind of impact this is going to have for the buyer's organization.
A timeline is a section where you show the entire project duration together with a good consulting proposal that is going to manage expectations so that no unwanted surprise shows up. Part of this requires outlining when you are going to end the project.
Show all that is expected from your buyer in order to ensure that your job goes smoothly.
A good consulting proposal template also needs to show the pricing and offers that you want to make.
What your terms are, how payments should be made, and any other payment details need to be included in a simple proposal template.
Consulting Proposal Template Examples
We've made a list of consulting proposal template options that you can check to see if any of them might be a good fit for what you are looking for.
Sample Consulting Proposal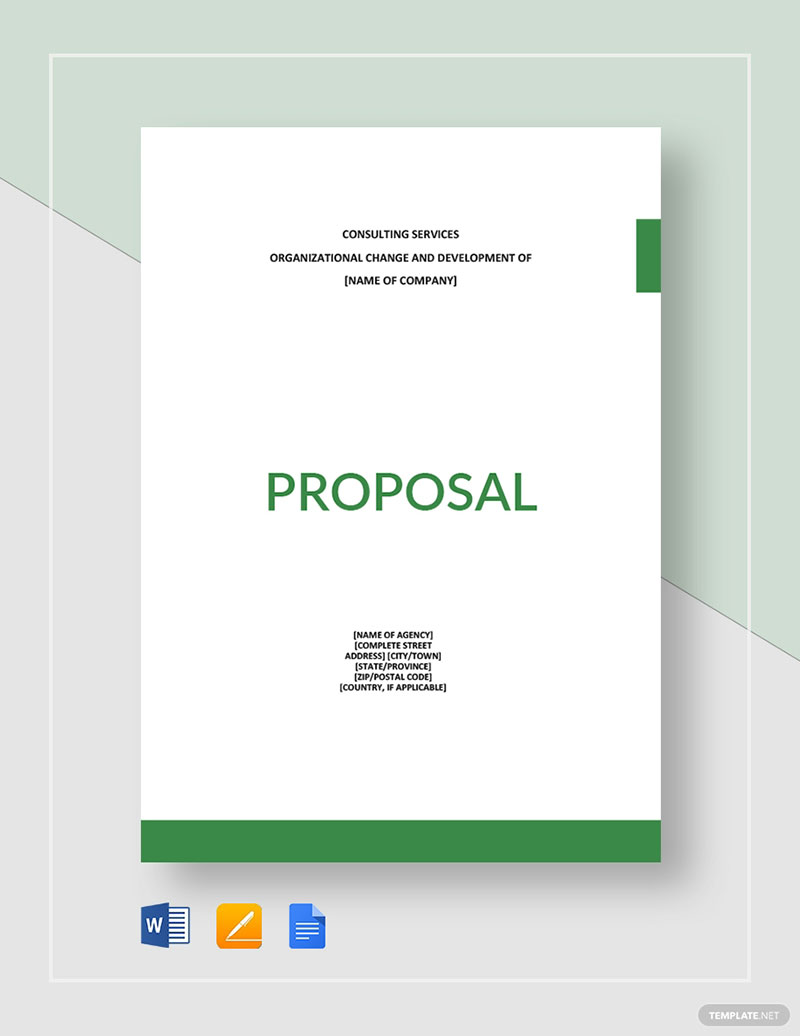 Get this consulting proposal template if you are used with Word. It is easy to edit, and it allows you to show sales and marketing steps in an organized manner. It also shows different aspects of the proposal like expected outcomes, scheduled plans, and much more.
Give it a try and see if it is going to help you out with everything you had in mind.
Venngage's Consulting Proposal Templates

You can easily add quick custom touches to personalize a simple proposal template. You can keep the minimalist design or incorporate new stock photos for a completely different look. It's always effective to include the client's logo and branding elements to make the proposal feel more personalized and thought out. Your design is just as important as the content.
Business Growth Plan Template

A business growth plan requires a lot of visualizing data, whether we are talking about financial goals or KPIs. These business proposal examples are going to help you condense and present complex technical information in a simple way that can be understood by anybody.
Business Proposal Template

Another simple business proposal template that you can go for is this one. It has all you can ask for from a proposal and you can customize it quickly. Go for this consulting proposal template if you want to increase your chances with the next clients that you are going to have. These types of proposals are well-proven and have been used for years.
Professional Business Proposal Template

This is another great consulting proposal template that can help you with the next big project that you have in mind. Its design and layout are done in 20 unique pages, and it uses master pages, along with different layers in order to give the viewer a clearer understanding of what is in there.
Proposify's Consulting Proposal Template

If you are searching for a consulting proposal that allows you to change all the information contained within, one that has a more professional look, this might be exactly what you were looking for. You can also attach an electronic signature that will make it even easier for your clients to sign.
Restaurant Consulting Proposal Template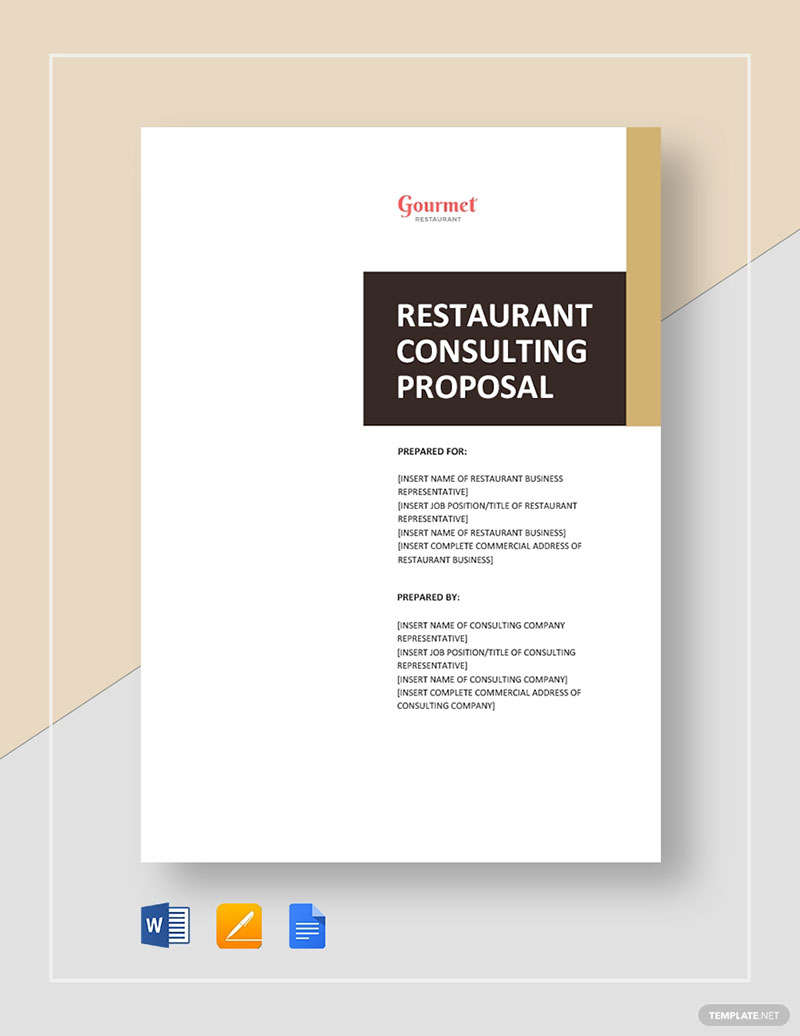 You can describe goals and objectives using this consulting proposal template. Your clients are really going to be happy when they see it because all the content is presented in a professional way. Do not hesitate to try this one. We think you will be satisfied with it.
Consulting Agreement Template

Any freelancer can take this consulting proposal template and use it well. It can be customized easily so it can fit any industry you might be in.
B2C Client Consulting Proposal

Although the design is simple this consultant proposal template can be a great choice to impress your clients, however, if you have already had some first talks with your client, then it is probably time to make the written proposal. See if this one is a match; we think it can do the job.
Proposal + Invoice Template

Create a proposal that gets approved, and then use the template in order to create an invoice when the time to bill your client has come. This pack offers you consulting templates for both a proposal and invoice so you get two from one.
They are easy to edit, and you are going to be quite helpful in the long-term.
Free Consulting Proposal Template by Better Proposals

The structure of this consulting proposal template is well done, and all you have to do is add the specifics that you want your client to see.
HR Consulting Proposal Template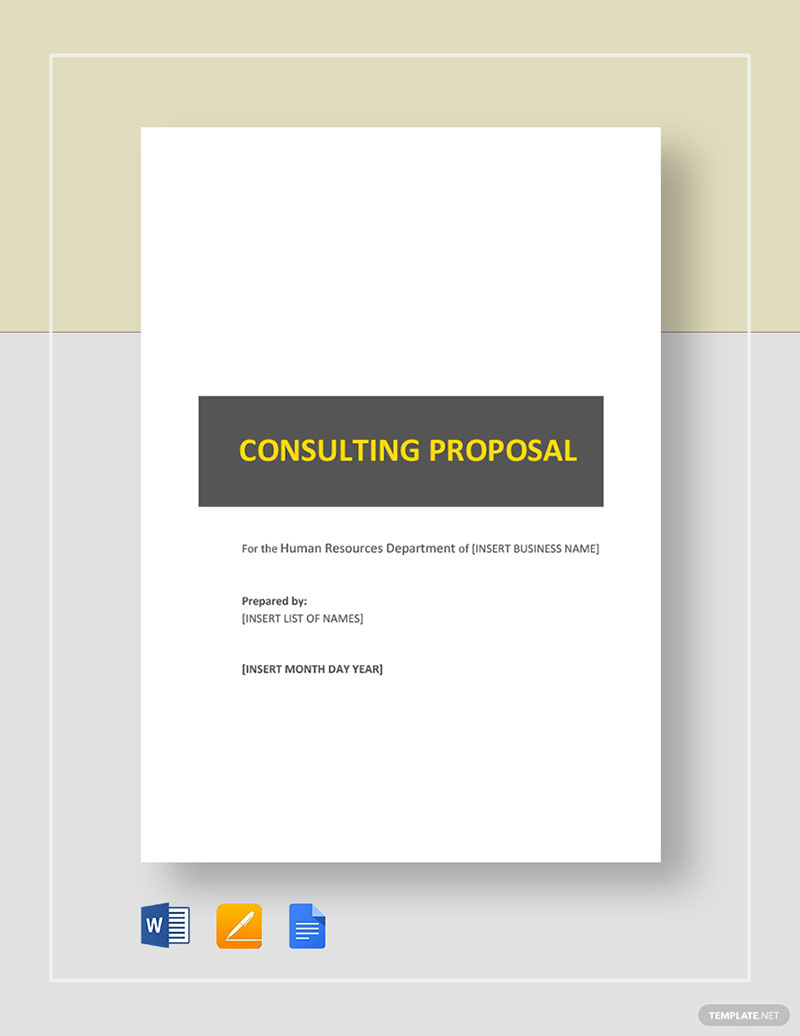 Have a look at this consulting proposal template doc,as it could potentially be the one that your HR team is going to use from now one. The document has a detailed format that will surely impress your client. Also, with this template, you can slightly modify all the details that are present in the proposal template while you are editing it.
Financial Consulting Agreement Template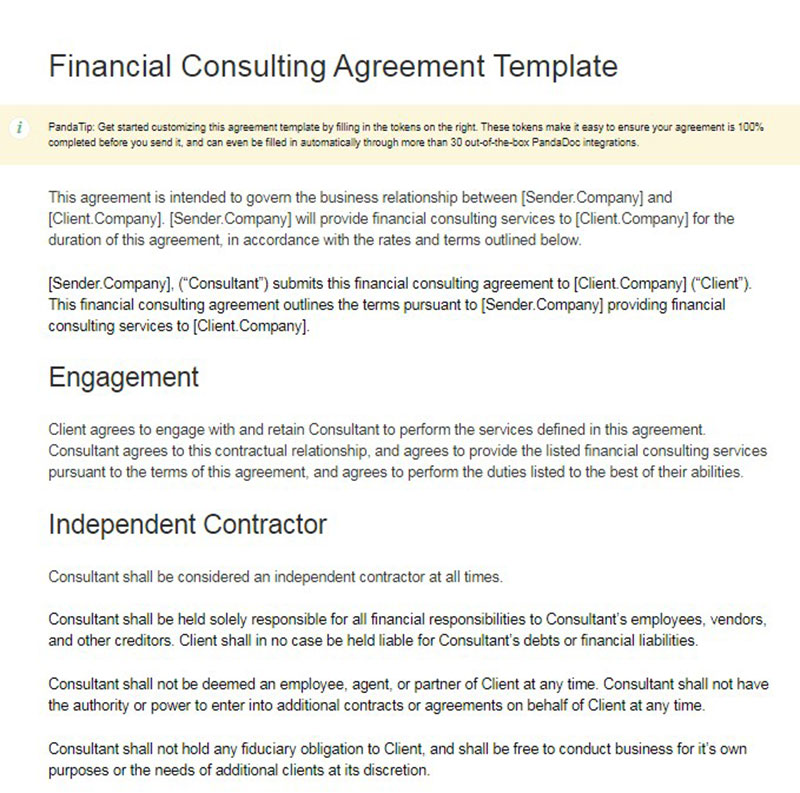 Because financial consulting services need to be detailed, the structure of this consulting proposal template is going to be very useful. It can be used by both freelancer and financial consulting agencies, and it really does a great job.
Abstract Business Consulting Presentation

Some of the best presentation ideas are usually the simplest. The minimalist color schemes and fonts of these templates will put the focus on the information given. They also have some interesting icons but the key is in the text display to show the relevant details.
Project Proposal Template

This Project Proposal Template has a clean and modern design that can be very trendy. It has 24 pages and works great in Adobe InDesign. It can be a bit more difficult to edit if it is your first time using InDesign, and you can still master it quickly and easily.
Free Marketing Consulting Proposal Format Download

Have a look at this consulting proposal template that focuses on the marketing niche. It has different templates to choose from and the style and design can be really helpful when you plan to show them to your clients.
They can be changed fast so you will have no problems in terms of editing. Check them out and see if they can help you.
Compare This Proposal Template

This consulting proposal template is going to impress your client with its 26 pages of layouts that you can choose from. It can be edited easily and you can also change the colors in just a few seconds.
Ending thoughts on the consulting proposal template
In conclusion, there are quite a few consulting proposal template options that you can choose from in online. The final one should be the template that helps you describe the best what are your services about and how you are going to bring value to your client.
If you enjoyed reading this article about using a consulting proposal template, you should read these as well: