Thanks to technology existing as an essential part of our modern world, technology consulting needs to constantly be adapting to the latest trends. Technology plays a more significant role in businesses, and consultants are brought in to help businesses to use technology effectively.
Technology consulting helps organizations be more productive and profitable. In the tech world, there are a few types of consulting, including IT consulting, computer consulting, and more.
To understand if any of these could be an option for you, we will present more helpful information in this article created by our team at Amelia (the best WordPress booking calendar plugin).
Technology Consulting, the Definition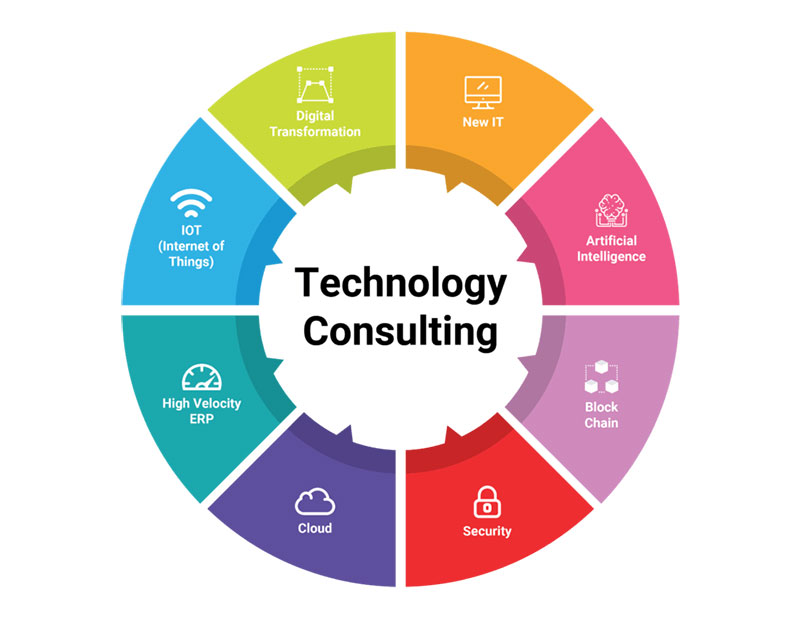 As you have probably figured out, the role of a technology consultant is to help their clients use technology better. Most of the time, the methods behind technology consulting help a business by:
Improves the business processes that take place
Reduces the costs of the company
Maximizes any tech opportunities
Today, consulting means a lot more. It can play a huge role in digital strategy or technology change. As it is evolving so quickly, this area of work is becoming essential in helping organizations to grow.
Consulting services are developing and implementing any technology to accelerate business growth, manage risk better, reduce cost, or change how the system is functioning.
Technology consulting can be described as this system:
Service firms that have a significant workforce and operate high bill rates.
Staffing firms that send technologists to businesses for a temporary period as a response to employee absences, temporary skill shortage, or technical projects.
Independent consultants that are self-employed.
Information Technology security consultants.
In technology consulting, the goal is to inform clients of how to use their IT practices to achieve their business objectives. To do that, a tech consultant is also going to manage and implement strategies.
IT consulting services can range from creating a technology to managing a system of processes for a client. Usually, a client commissions the technology consulting services to a firm that helps in planning and developing the new IT system. In some cases, they also examine the risk of an existing system.
When should a company go for technology consulting?
There are many options when it comes to the IT industry, and the offerings can be overwhelming. These options include programming languages, technology tools, and more. So, what do you need?
The easiest way to determine need is to understand the goals of the company. After that, a shortcut to the IT world is to hire a consulting company that has a portfolio centered around the organization's needs, coupled with related knowledge and expertise.
Going for a permanent IT expert can be expensive, especially for a startup company. The advantage of technology consulting is that the consultant gets paid for the work done on a specific time frame. Many businesses do not need monthly IT services.
A company might require somebody to install a new system and do the training for the team. After that, the organization can handle the order, and the expert can help when any issues come to the front.
Technology consulting can also be related to suggesting or implementing software or hardware solution in the business. As an example, a law firm that used to implement hard copy records can benefit from technology consulting that recommends the use of a software program.
The software can help the team organize better files and keep them electronically. It is evident that our world is becoming more and more dependent on technology, therefore, this type of consulting can benefit any industry and bring significant changes.
Another thing that technology consulting offers is big data analysis. This helps in finding the best way to collect and analyze data related to the customers of a business. By doing so, all the information can be used for future campaigns.
Another reason why a business needs technology consulting is that now consultants, similar to marketing consulting firms, can change a business's production and marketing.
What do technology consultants do?
Technology consulting services are essentially an external IT department. Most of the projects that rely on technology consulting are focused on implementation. Here, a consultant checks a proposed IT project and makes it happen.
Specific tasks also include:
performing studies
checking the cost of the proposed solution
planning the implementation
making quality controls
implementing organizational consulting.
Tech consulting also acts as an interface between the company and its hardware and software providers. Any technology consulting activity is going to include one of the following tasks:
Presenting strategies and experience to clients
Developing and providing solutions
Understanding how technology impacts different departments of the organization
Communicating with team members
Going to client sites
Bringing new systems and monitoring them
Creating documentation and showing the progress reports
Being involved with sales, support, and maintaining contact with client organizations
Bringing new ideas and trends
Usually, technology consultants are hired by finances, professional services, or telecommunications teams. Most of the time, each of them specializes in a certain type of client.

In most of the contracts, the work is done for a fixed duration, and they need to provide the resolution in the time frame that was agreed. Technology consulting is usually hired by upper management when they think they need an expert for advice on their technology services.
Usually, areas of technology consulting include:
Software development
IT infrastructure planning
Risk assessment analysis
Security consulting
Recovery plan
What skills are needed in technology consulting?

The idea of being a consultant is to be innovative and fresh. The job mission is to identify all the details about the problem domain. Through long research, questions and discussions are important to get those paint points.
Usually, when a technology consulting company is hired, employers prefer candidates that have some education in the technology field. A graduate degree is an advantage but not a must.
Another good skill to have is communication skills. This will dictate the success of any consultant. Here is a list of what would be ideal to have to succeed:
Communication and people skills
Technical skills
Business skills
Management skills
Language skills
Business skills
Technical language skills
FAQs about technology consulting
1. What exactly is technology consulting, and what does it entail?
Technology consulting is a specialized service that offers businesses and organizations knowledgeable guidance on how to most effectively use technology to meet their strategic objectives.
It entails assessing a business's current technological infrastructure, finding opportunities for development, and making suggestions for how to introduce new technologies, upgrade current systems, and boost performance in general.
2. How can technology consulting services help my business or organization?
Businesses and organizations can benefit from technology consulting services by receiving knowledge and advice on how to use technology to enhance productivity, boost customer happiness, and optimize operations.
In order to assist personnel use technology efficiently, this can involve creating and implementing new technological solutions, enhancing current systems, and offering training and support.
3. What qualifications or experience should I look for when choosing a technology consultant or consulting firm?
It's crucial to choose individuals or companies with a proven track record of success in technology consulting when selecting a technology consultant or consulting firm.
Look for people that have previous experience working with businesses in your sector and are knowledgeable about the particular technologies you require assistance with. Their skills, certificates, and client references are additional crucial considerations.
4. How long does a technology consulting engagement typically last, and what factors can affect the duration?
The scale of the project and the client's requirements can have a big impact on how long a technology consulting engagement lasts.
While some relationships may only last a few weeks, others may persist for months or even years. The complexity of the project, the number of stakeholders, and the resource availability are some factors that can affect the time frame.
5. How do technology consultants assess a company's existing technology infrastructure and identify areas for improvement?
Technology consultants evaluate an organization's current technological infrastructure by thoroughly reviewing all systems and operational procedures.
This includes data analysis, interviewing important stakeholders, and gathering data on existing workflows and operations. After completing this assessment, they can pinpoint areas that need improvement and create suggestions for introducing new technology or improving current ones.
6. What are some common challenges or obstacles that arise during technology consulting projects, and how can they be addressed?
Communication breakdowns, resistance to change, and unforeseen hurdles are common issues that occur throughout technology consulting engagements. These difficulties can be overcome with effective project management, frequent and clear communication, and a readiness to modify and revise plans as necessary.
7. How do technology consultants help companies stay up-to-date with the latest advancements and trends in their industry?
By keeping themselves educated and sharing their knowledge with clients, technology consultants assist businesses in staying current with the most recent developments and trends in their field. To stay up to date with the most recent advances, they take part in professional development events, read industry journals, and attend industry conferences.
Then they can offer advice on how their clients might take advantage of these developments to enhance their business.
8. What are the potential risks or drawbacks of working with a technology consulting firm, and how can they be minimized?
Working with a technology consulting firm may come with risks or disadvantages like cost overruns, missed deadlines, and disappointments. By thoroughly researching potential companies, creating clear goals and deadlines, and establishing clear communication routes during the engagement, these risks can be reduced.
9. Can technology consulting services help with digital transformation initiatives, and if so, how?
Yes, initiatives for digital transformation can benefit from technology consulting services. They can offer advice on defining a digital roadmap, adopting new technology, and managing change inside an organization. Additionally, they can offer ways for managing risks and hurdles by identifying prospective problems.
10. How can a company measure the success of a technology consulting project, and what metrics should be used?
Depending on the project's objectives, a range of indicators can be used to assess a technology consulting project's success.
Common measures include increases in productivity and efficiency, cost savings, customer satisfaction levels, and revenue. The accomplishment of particular objectives or benchmarks established at the start of the project is another way for businesses to gauge success.
To make sure the project is on track and to make any necessary adjustments, it is critical to define precise metrics and routinely monitor progress. In the end, the value a technology consulting project provides to the company, both in the short and long terms, should be used to judge its success.
Ending thoughts on technology consulting
In conclusion, technology consulting is focused on innovation, and it helps clients by bringing new helpful solutions that fix any past problems.
If you enjoyed reading this article about tech consulting, you should also check out this article on consulting buzzwords.
We also wrote about a few related subjects like how to get consulting clients fast, consulting business ideas, consulting proposal template examples, how much to charge for consulting, tips for becoming a self-employed business consultant. Maybe you need a consulting contract or tips to overcome the business challenges that a consultant like you is facing.
And if these are something you enjoyed reading, check out our WordPress booking plugin that your clients can use to schedule meetings with you.