How does Zoom work? I know you ask yourself that, and we'll answer that in this article.
But first, let's see how we got here.
The coronavirus and governmental restrictions have had a major impact on the way people across the world work. Some businesses had to close their doors but want to continue their activity to avoid future economic problems. Because the ten-story buildings can't host hundreds of employees at these times, managers have to come up with new ideas.
One of the optimal solutions the world opted for is Zoom.
But what is Zoom and how does Zoom work?
Zoom is a video conferencing software that connects people all around the globe using the online meeting concept. What previously happened in the conference room of your office building can now take place from a distance in everyone's house.
Zoom suits the needs of all business types and sizes. That's why it grew so much over the last few months, since the COVID-19 outbreak.
Learn below more about this topic in this article created by our team at Amelia, the best WordPress appointment booking plugin with Zoom integration.
What is Zoom?

If you need a program to help you organize meetings and conferences online, the Zoom platform is what you're looking for. Through the Zoom link you generate, your team can join a meeting using either their devices' audio or an audio-video system. Moreover, public and private chat rooms are available and, if necessary, everyone can record the meeting.
Being a cloud-based system, Zoom offers a lot of features that even beginners find easy. There are two important things you are going to need to know about – The Zoom Meeting and the Zoom Room. The first one is the conference call itself and the second represents the virtual "place" that hosts your Zoom meeting. You can access this from your account to schedule your Zoom meetings and edit the video meeting information.

The basic features of Zoom are similar to the ones other video chatting apps provide. These include audio and video conferencing, the ability to host a large number of members during the meeting, a chatbox, and screen sharing. However, this platform shows its true value through some other advanced and unique features.
You will be surprised by the ability to create Breakout rooms in Zoom. This is the perfect way to create and successfully manage sessions with different members during one single Zoom session. One can host up to 50 rooms during a call.
How to Register For Zoom

The registration process is quick and simple and you can use either your computer or your mobile device.
If you're on the Zoom page for the first time, look for the "sign up" button in the upper right corner of the page. The first step is to enter your working email address. There were frequent rumors about Zoom disclosing various users' names and emails to third parties. That's why we do recommend using only your work address. However, the service will work perfectly with any type of domain, so you can use your personal email, too.
You don't need an account to join a Zoom meeting. All you need is the link invitation and pass from your host. Without an account, you can't schedule a meeting, organize and host Zoom meetings, or change any meetings' settings.
Making an account will help you do these and much more.
Using Zoom: The quick guide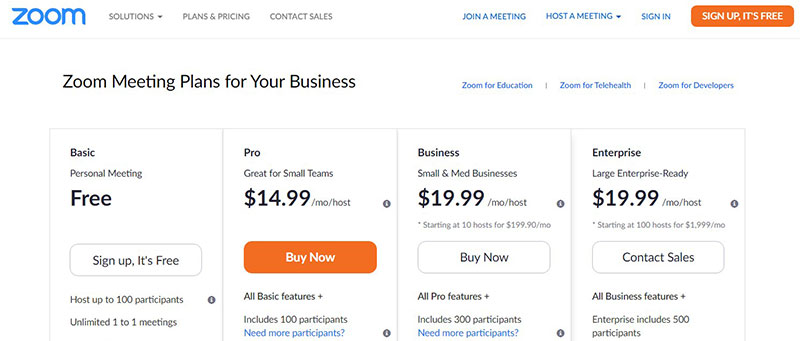 Zoom implements the freemium marketing model which has a proven efficiency. The basic principle of the strategy is to offer a free version of the services, as well as multiple paid versions with different features. With 4 different subscriptions, Zoom is suitable for various budgets and needs.
If you want to be among the millions of Zoom users, you should know the plan options you have. Besides the Zoom Room subscription, there are four other pricing tiers:
Zoom Free: Create and join meetings for free. After 40 minutes, the meeting will automatically end if you don't upgrade to a paid plan.
Zoom Pro: For only $14.99/month you will be able to schedule repetitive meetings easier due to personal IDs creation. Moreover, this offers you the possibility to record and save the meeting on your cloud storage.
Zoom Business: This plan has a lot of advanced features, including personal branding for your URLs and company. The $19.99/month subscription includes everything previously mentioned, plus speech transcription and special customer support. This one is suitable for small companies, with a minimum of 10 meetings a month.
Zoom Enterprise: This is a plan for big companies that hold a minimum of 100 meetings and have more than 1,000 employees.

Zoom Rooms: This plan is optional and you can see its possibilities through 30 days of a free If you decide to continue the subscription, it will cost you $49/month/room additionally to your basic Zoom plan.
Get Zoom on Your PC And Mobile Devices

The next step, after signing up on Zoom and choosing your plan, is to download the app on your browser or mobile device. If you have a company account, your employees will use their word emails to sign in after the administrator host sends them an invitation.

For the Zoom Room section, a separate soft is needed. It's called "Zoom Rooms for Conference Room" if you're using a computer, and "Zoom Room Controller" on your tablet or phone.

Next up, start conferencing. Start a meeting from scratch. Finally, we get to the main part of the platform – the Zoom meeting.
If you're still wondering how a Zoom meeting works, you've come to the right place.
Zoom meetings consist of gathering certain team members and connecting them through audio and video systems. The meeting hosts add new members by sending them an invite link.
A successful meeting is only a click away for both meeting participants and hosts. This type of meeting can also be used for job interviews or discussions with clients.

There are two different ways in which you can host a meeting. You can schedule a meeting and inform the members about the day and time when they should be available or you can start it right away. Both "Schedule a Meeting" and "Host a Meeting" buttons are accessible on the upper right corner of the screen.

You can also change some settings of the meeting such as the password, recording permissions, and chat windows. For this, access the Settings section from the left-side menu.
Special Section – The Zoom Room

In addition to a basic Zoom subscription, you can buy the Zoom Room subscription, too. This gives you the space of a physical conference room which can host multiple meetings with different members at the same time. It also allows your members to access Zoom Meetings more quickly.
For big companies that hold more conferences at the same time, this environment is the best. The employees can switch from one meeting to another without leaving the main app. This can spare valuable time for everyone.
This is the equipment you need to run the Zoom Room system for your company:
A computer with Windows or iOS, or a mobile device.
Tablets for your future members. Make sure you installed Zoom Meetings on them.
Input and output devices for audio and video – microphone, web-camera, and speakers.
At least one monitor. You will display the participants on them for better control over the speakers. A second monitor would also help you if you want to use the Screen Sharing function.
HDMI cables to connect your computers to the monitor.
Zoom Compatibility With Operating Systems, Devices, and Browsers

Zoom's goal is to connect people who are far away from each other no matter their operating systems, devices, or technical possibilities. Therefore, you can freely join a Zoom meeting from your Android, iOS, Windows, or Linux device.
Once everything is up and running, you'll be having fun using the Zoom app. You can make the sessions even more enjoyable by adding virtual backgrounds. Upload a landscape or beach photo so that your colleagues won't have to look at the dull wall of your home office. Despite the tough times we are living in, we should keep the spirits up and have fun.
Integrate Zoom for a Better Experience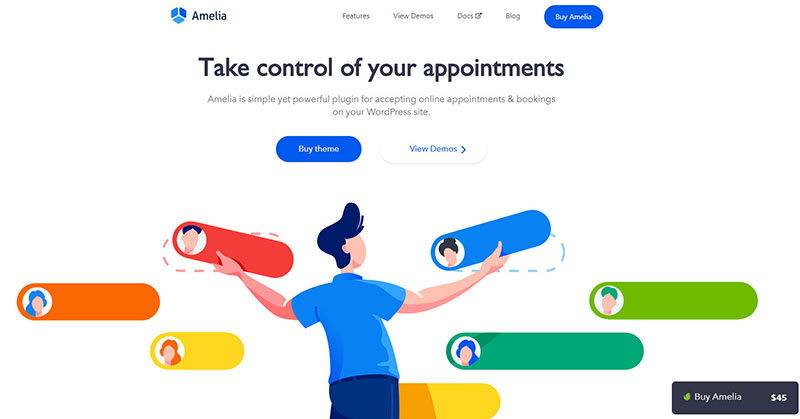 The Zoom app can offer you the basic features you need to work remotely in an efficient way. But for a better experience, integrating Zoom with other apps is of great help.
For more advanced actions and smoother collaboration, most users install plugins. This is why we want to recommend you Amelia, a plugin created by us that will help the Zoom app perform better and assure great results.
Amelia can work together with Zoom on the appointment scheduling process.
This gives you the possibility to manage your time efficiently while sharing it with different working teams. It is quite easy to integrate this plugin in Zoom and these are the steps that you have to follow: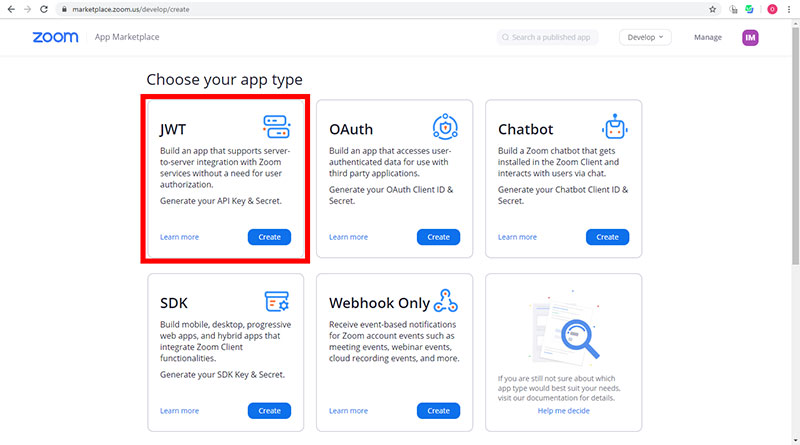 Log into your Zoom account
Access the Zoom Marketplace and create your application
Choose the first type of app – JWT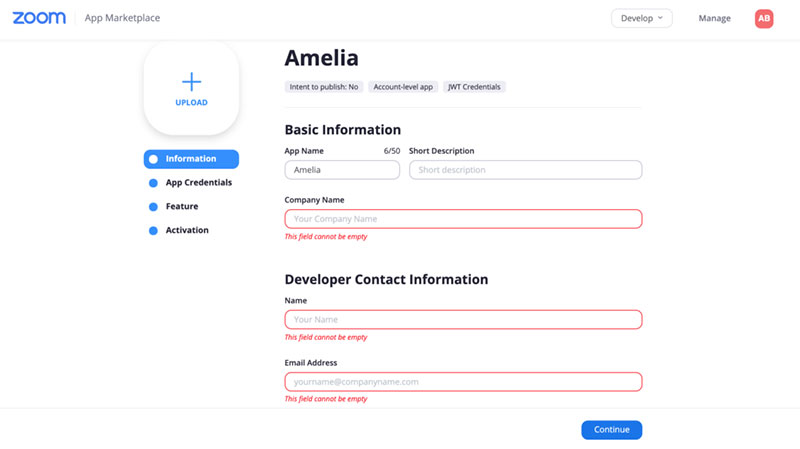 Complete with basic information and app credentials
Set Zoom options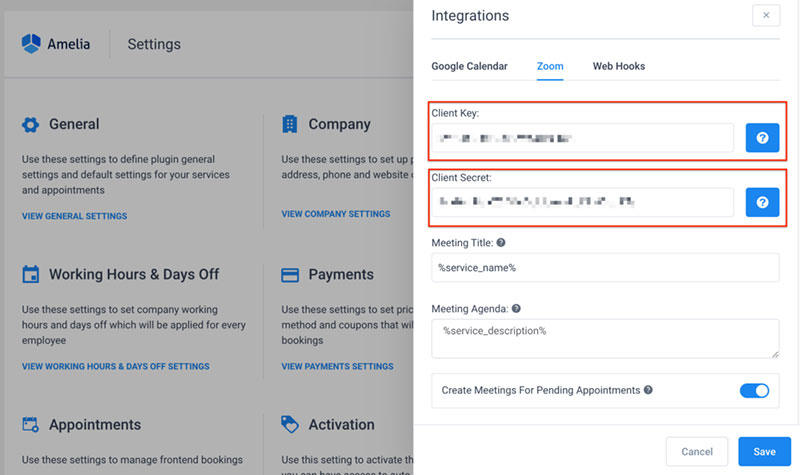 Invite your employees and help them connect with the app
How Helpful is Zoom for Business Owners?
The best thing about Zoom is that it is easy to use and doesn't require major hard or software preparations. This is why most business owners prefer Zoom. All in all, Zoom users don't have to:
Assure maintenance for a complex additional system besides the ones they are already using
Provide training sessions for employees or other end-users
Pay for the updates, error corrections and other maintenance issues
Hire additional IT workers
It's so easy to bring people together to solve on-going problems, and keep work on the right track with this cloud-based software.
Other important advantages that Zoom gives to companies are its ability to:
Organize meetings in a short time
Invite clients and employees in the conference through a simple link
Share screens with the participants
Record the talk and reuse it afterward
Be used as a screen recording program for tutorials and seminars
We hope this article answered your "how does Zoom work" question.
If you enjoyed reading this article on how does Zoom work, you should check out this one about how to create a Zoom meeting.
We also wrote about a few related subjects like how to change your background on Zoom, how to record a Zoom meeting, Zoom integrations, Zoom keyboard shortcuts, Zoom waiting room, how to add Zoom to Google Calendar and how to schedule a Zoom meeting.