Almost every person we interact with owns a phone, including your clients. For some businesses, an appointment confirmation is vital to reduce the absenteeism rate. Phones can be an excellent way to deliver these reminders.
Confirming appointments is important if you have a beauty salon, healthcare center or business that provides any service requiring an appointment. This will help you optimize resources and save time. But how can you implement appointment confirmation?
Nowadays, no one has time for phone calls confirming their appointments, so appointment reminder texts can be a good choice.
At first, some may think that texting lacks personality. If you have wondered about this, it's important to note that text messages can be customized to match the tone of your brand, business or service.
Fortunately, there are many appointment confirmation message templates you can use to smoothly incorporate texting in your business. Take a look at the following tips to create excellent upcoming appointment options.
Table of Contents
Appointment Confirmation Texts: What Are They?

Several no-show appointments can affect your business negatively. Each one costs you time, resources and money. A common reason people miss appointments is simply forgetfulness, and this can be easily resolved with a confirmation text.
One of the ways to minimize the no-show rate and prevent last-minute appointment cancellations is to learn how to properly utilize confirmation and reminder SMS messages. These are sent a few days or even hours before an appointment, so that the person can confirm, cancel or reschedule. All they have to do is follow a link, and this saves you a lot of trouble.
Service-based businesses in various fields follow this approach, such as veterinary and medical services, dentists, and beauty salons, to name a few.
SMS appointment confirmations and reminders can be simple or complex, as we can see in the following examples:
Simple SMS reminder:
"Hi  there. This is a quick reminder of your haircut appointment today at  ."
Complex SMS reminder:
"Hello, Sophia! We want to remind you about your kinesiology session with Dr. Hopeson today at 2 p.m. If you want to reschedule your appointment, please click here."
Now, it's important you establish the goal of your SMS reminders. You are not trying to sell, and you are not trying to engage your customer with your brand; you just need them to confirm or reschedule so you can plan ahead.
If you know that a person won't show up, you can use this time for other tasks and optimize your business workflow, and that's just one of the benefits of using text message reminders.

Appointment Reminder Templates and Confirmation Text Examples
In this section you'll find appointment confirmation and reminder templates for different industries.
Medical practices
"Hi, Julian. This message is to remind you of your appointment on June 9th at 2 p.m. This consultation is specially booked for you and Dr. Hopeson. If you need to cancel, please do so 48 hours in advance by texting or calling this number."
"Hi, Mary. You have been invited to an interview at our 'Healthy and Happy' center at 350024th street. If you have any questions, please call (1111) 567-890. Patricia."
"Hi, Susan. Please remember your appointment with Doctor Hopeson at the Memorial Hospital on June 10th at 2 p.m. Text CONFIRM or CANCEL, and STOP to end."
"Please remember your appointment with Dr. [last name] on [date and time] at [place]. Please let us know in advance if you wish to cancel or reschedule. [Business name and contact details]."
"This is [receptionist name] from [clinic's name] to remind you of your appointment for a [procedure] with Dr. [last name] on [date and time] at [address]."
"Your appointment with Dr. [last name] is tomorrow at [time]. Please make sure to arrive 10 minutes early. Reschedule or cancel by texting [keyword/digit]."
Dentists
"Hi, Sarah! Your appointment with our dental hygienist is tomorrow at 2 p.m. at our Woodbury Lane branch. To reschedule, just click here [link]."
"Dear Mary, congratulations on choosing a white and bright smile for this season! We will be expecting you on June 15th at 3 p.m. at our Rangerly branch at 3500 24th street. Feel free to cancel or reschedule your appointment by calling or texting this number."
"Dear Mary Johnson. You have an appointment at the Lincoln Dentist Center for a whitening procedure. We will be expecting you on June 13th at 2 p.m. If you cannot make it, please call us at (111) 567-890 to change the date and time of your visit."
Beauty salons
"Hi, Julia! This is Tiffany from the Beauty for the Soul center. I have received your request for a massage on the 10th of June at 5 p.m. We are really looking forward to your visit! To avoid any no-show fees, make sure to let us know if you need to reschedule. Call this number to reschedule or cancel."
"Hi, Josephine. You are booked for a haircut at the Beauty for the Soul salon on June 14th at 10 a.m. Need to reschedule? Call (111) 567-890 and let us know a more suitable time for you!"
"Natalia, thank you for booking a haircut at our Beauty for the Soul salon. You are scheduled for 06.06.22 at 2 p.m. Text CANCEL or CONFIRM. To reschedule, call our office at (111) 555-55555. Text STOP to end."
"Are you ready to look prettier? You are booked for a laser hair removal session tomorrow at 3 p.m. See you tomorrow!"
"Good morning, Kate Miller. This is Sarah Michelle from the Beauty for the Soul salon. You are scheduled for a haircut with Natalia Coleman on June 16th at 3 p.m. If you have any questions regarding this appointment, please reply to this message."
Veterinarians
"Dear [name], [pet's name] has an appointment scheduled with Dr. [last name] on [date and time] on [address]. Please confirm your attendance!"
"Hi, there! [Pet's name] is scheduled for [his/her] surgery follow-up tomorrow at 2 p.m. We'll see you there. Call if you want to reschedule and avoid no-show fines!"
"Cookie has a surgery appointment at Willbourg Veterinarians on June 10th at 10 a.m. Reply Yes to confirm or HELP for more options."
"Hi, Sarah! We are expecting you and Frido tomorrow for his bath! The appointment is at 11 a.m. Do you need to make any changes? Please call us at (111) 444-4444. See you both tomorrow!"
Banks
"Mr. Brooks, this is a message regarding your appointment at Central Bank on July 1st,9 a.m. If you wish to reschedule or cancel, please call this number. Type STOP to end."
"Good morning, Katherine! This is a quick reminder of your financial consultation at Central Bank at 3478 24th street. Your appointment is on July 1st at 10 a.m. Text YES to confirm, or call this number to reschedule."
"Hi, Jason. You have an appointment with our investment advisor, John Smith, on June 24th at 9 a.m. He'll be expecting you at his office in the Central branch, second floor. Please reply to reschedule or cancel."
"Good Morning, [first name]! You have an appointment on [date and time] at our [branch name] at [address]. Text YES to confirm or call this number to reschedule."
Fitness centers
"Hello, [first name]! This is a quick reminder of your two-hour workout session scheduled for tomorrow at 5 p.m. Call me if you have any questions! [Personal trainer's name]."
"Hello, [name], this is [personal trainer's name] at [gym name]. Text YES to confirm your appointment on [date and time]. See you then!"
Miscellaneous
"Hello, [client name]. Please text YES to confirm your driving lesson appointment on [date and time]. To cancel, please reply NO. To reschedule, click [link]."
"[Company name] has received your request for full vehicle maintenance. The maintenance will last [duration] and is scheduled for [date and time] at [address]. Reply CONFIRM if you can attend this appointment or HELP if you need to reschedule."
"Hi, Sophia! We have you booked for a property evaluation appointment on July 2nd at 1 p.m. Text YES to confirm. Phone: (111) 444-4444. Julia Thompson."
"Hello, [first name], your appointment with [company name] on [date and time] is confirmed under the number [registration number]. You can cancel this appointment through our website. Text STOP to unsubscribe."
Education
"Hi, Kevin. Reply YES to confirm your career consultancy sessions on [date and time] at [company name]. If you need any help, please reply to this message."
"Good morning, [name]. You have a guitar lesson of [duration] with [teacher's name] on [date and time]. The teacher will be expecting you at [branch name]. Reply OK to confirm, or answer this message to reschedule."
"Rehearsal room number [room number] is booked for [first and last name] on [date and time]. To avoid possible fines, please adhere to the rules attached on the board and leave the place neat and clean."
Retail businesses
"Hey, Laura! We received your RSVP for our major sale on June 18th at 5 p.m. at our main branch! We hope you'll find everything you need, and we'll see you there!"
"Mary Rivero is scheduled for a dress fitting with [company name] on [date and time]. We'll be expecting you at our main branch located at [address]. Please don't leave us hanging! Reply to this message for any changes in your reservation."
Automatize the Entire Appointment Confirmation Process with Amelia
Staying organized has never been easier – Amelia handles everything for you, including appointment confirmations.
You can now manage your business and grow your brand with a single, powerful WordPress booking plugin that keeps all of your appointments in line, your clients organized and your business booming.
What's more, your clients will never forget about their appointment bookings thanks to Amelia's easy-to-use email notifications and SMS notifications. Once set up, these notifications will streamline and optimize your appointment confirmation processes, saving you both time and money.

Want to know more? Check out Amelia's awesome features to see what you are missing.
How to Create Effective Appointment Confirmation Texts: Tips and Advice
Reminder texts must have certain information, such as the appointment date. It's important that the customer receives the necessary information about their appointments and a call to action encouraging them to confirm.
Here are some appointment confirmation text tips that can be useful when creating your own.
Personalize your appointment reminder: add the customer's name
SMS texting is more personal than a phone call or email, as this is how people communicate with friends and family. Hence, we recommend starting with "Hi, John," if your business is informal. If you want to go for a more formal approach you can always choose "Hello, John Smith."
The tone should not be the same for a beauty salon, a doctor's office or a financial firm. Yet in each case, you should address the client by his or her name. This provides a personalized touch that will help you keep your attendance rate at its best.
Then it's time for the rest of the information. What you will add and how to do it are described in the next sections.
Introduce yourself properly
Even if a person has booked your service, it doesn't mean that they know who you are from the text alone. They might not have your number registered among their contacts. Also, they might have appointments with other providers.
Therefore, it's not a waste of time to add your company's name to your appointment reminder. Thus, the client can recognize you easily and is less likely to dismiss your message.
Collect an opt-in
Before sending appointment reminder messages, make sure that the person has given you consent. You can collect opt-ins to receive text messages in various ways; clients can fill out a digital form or a printed one in person. Usually, at the time of registration, there is an opt-in checkbox.
Also, make sure that you are complying with the confidentiality regulations in place, and don't send information to or from third parties or other companies.
Include all the information about the appointment: date, time and place
Every appointment confirmation message has the same goal: to remind customers about the place, time and date of their appointment. Although this was surely stipulated at the time of booking, we don't know whether the person has kept all the data. Hence, it's a good idea to include at least this information about the upcoming appointment. The following example speaks for itself:
"Hi, John. This is to remind you of your appointment tomorrow at 2 p.m. with Doctor Hopeson at the General Hospital, located at 1267 24th street, second floor."
Confirm important details
At this point, you have to be careful. You don't want to burden clients with unnecessary details, but you have to give them the basic information.
For example, let them know if they must arrive 10 minutes early if they need to register at the reception, or if they need to bring any important documents with them.
Make sure your SMS appointment reminders are concise yet informative.
Encourage your customers to confirm appointments
Besides the confirmation option, customers should be able to cancel or reschedule easily. Add a link so that they can do this hassle free, avoiding tiresome phone calls and emails.
By handling rescheduling this way, you save a lot of resources. Text messages are easier for staff to handle than phone call reminders, because they don't need to be immediately on hand to answer them.
With reminder texts, receptionists can handle many more requests at a time as they come in.
Here is an appointment reminder text message example:
"Dear Mary, this message is to confirm your massage appointment on Wednesday, June 8th at our Hartford branch. To cancel or reschedule, please click here. Otherwise, press 'A' to confirm."
Include an unsubscribe button
While text reminders are useful, not everyone prefers this method. Make sure customers have the option to unsubscribe if they don't wish to receive any more SMS appointment reminders.
Include customer support contacts
Don't forget to include a phone number for client support. Even if they can reply to the SMS, some customers may feel more comfortable having someone to call if they need help. The following example illustrates this well.
"Dear Mary, you have an appointment on Wednesday, June 8 that the 'Healthy and Happy' Hartford branch. Reply to respond or reschedule by calling our office: (111) 456-7890."
In case you would like to learn how to create effective email reminders, read our guide on creating awesome appointment confirmation emails for your clients.
Wrapping Up
You can choose to use any of these templates or write your own appointment confirmation text. The important thing is to always keep the goal in mind: reduce no-shows.
It's important to remember that sending appointment reminders is no guarantee of 100% attendance, but they surely reduce the absenteeism rates.
By writing text messages to confirm the upcoming appointment, you optimize your workflow and make better use of your resources. Also, reminder texts are excellent ways to keep your audience engaged with your brand.
WordPress users have probably heard of Divi, one of the most popular themes out there. Many thousands of active users enjoy Divi's drag-and-drop features, its wide array of pre-built pages, and its own Divi Builder. However, this WordPress theme lacks some important features.
If you have a business that requires booking, or you need to schedule appointments regularly, you'll find Divi to be limited. But not everything is lost for Divi fans, because there are several plugins for WordPress that are fully compatible.
With a Divi booking plugin, you can find solutions for your business. For instance, you can access a solid platform to manage scheduling. This includes conditions, notifications, and other essential features.
Better than a one-time customer is a customer that returns. These customers form a major part of reliable income. Most of the time, these clients spend more money than one-time clients. Thus, it is worth the effort to keep track of these recurring clients.
You can do much to please your favorite customers. If you keep track of them, you can offer them their preferred treatments, times, and staff members. You can offer to schedule them recurring appointments so that they can enjoy the best service.
Amelia has a special feature that allows you to schedule recurring appointments with a few clicks. You can schedule more than one recurring appointment after enabling this feature for a client.
June was the ultimate party month for Amelia's team! Quite a few important events lined up following one another, and we enjoyed the journey all the way. We've introduced a redesigned and improved booking form, we've attended WordCamp Europe in Porto, and we've celebrated the 4th birthday with a 30% discount on all licenses! So many reasons to celebrate.
Find out more about the events we are bragging about.
A Brand New Amelia Booking Form Release
We've been working hard in an attempt to boost our clients' businesses to new heights. Finally, after several busy months, we were excited to announce the Amelia 5.0 update, with an emphasis on an improved, fully redesigned booking form. The new form comes with a sleek, modern, eye-catchy look, better loading speed, and straightforward and intuitive navigation. The whole booking process is organized in several informational and intuitive steps, presented via visible step-to-step progress you can reverse if necessary. All mentioned changes skyrocketed the UI and UX design.

List of achieved objectives that came with the new booking form
Modern and inviting design for the enhanced booking experience

Easier navigation for a better user experience

Animated step-to-step transitions for smooth usage

Visible Contact Us option for users' convenience

Sidebar for simple tracking of the booking process 

Improved user experience for the booking packages

Larger and more insightful calendar for better service availability review

A better summary of finished bookings 

Improved customization page for better brand-adjustment

Increased loading speed for overall booking experience improvement

Elevated conversion rate and retention of clients
In short, the new form is fast, modernized, insightful, smooth, straightforward, intuitive, easy to set, and easy to use.  We can assure you your clients will enjoy using it. 
If you are interested to know more details about the form, check this article for information.

WordCamp Europe 2022 Porto, Portugal 
In June, after a 3-year long pause, we had a blast at the WordCamp in Portugal! We were there to promote Amelia, but also our other products, wpDataTables, and Trafft.
We gained many valuable friendships and potential collaborations we are looking forward to. And we had so much fun meeting all the faces behind important names in the business. 
We were hanging out with our friends from Visual Composer, we discussed the existing integration improvements with the Mollie payments crew, Oliver Pos team even showed us the brand-new integration with Amelia, so we had a live demo with them!
Oh, we even chatted with the Google Maps team. We talked about how we can upgrade the customer experience with Google Maps and Amelia locations.
Besides the conference, we enjoyed exploring Porto, sightseeing, and trying delicious local food.

Amelia's 4th birthday with the amazing 30% off discount on all licenses!
And finally, yet importantly, we have celebrated our 4th birthday! 4 amazing years of joining forces with a goal to create a superior WordPress plugin. That's why we've decided to treat our customers with a 30% discount on all licenses. The period for the discount was June 10th to June 20th, but due to large interest, we decided to extend it to the end of the month! 
Seize the opportunity and grab your 30% discount.

At the beginning of June, after 3 years long pause, we attended the 10th Word Camp Europe in Porto, Portugal, and we had a blast!
What is Word Camp?
WordCamp is a conference attended by WordPress enthusiasts. The very first WordCamp was organized in San Francisco in 2006. Since then, hundreds of others were organized worldwide.
The WCEU conference is the ultimate source of knowledge and networking for the WordPress community. Both newbies and professionals learn new ways of effective WordPress usage and development. 
As WordPress covers more than 40% of the web, numerous developers, bloggers, managers, marketers, and consultants are gathering around ideas to share, connect, & improve their WP knowledge. 
As for the Amelia team, it was our 3rd Word Camp. The first one was in Belgrade Serbia 2018, the second in Berlin Germany 2019 and the third one was in Porto Portugal.
So after 3 years long pause, we attended it again with our two other products, wpDataTables and Trafft.
Now about the conference…

The European WordPress Community came together for three days of learning, sharing, and fun on the 10th edition of WordCamp Europe.
The conference was held in Super Bock Arena, a beautiful place in the center of the Porto, surrounded by lots of parks and local animals.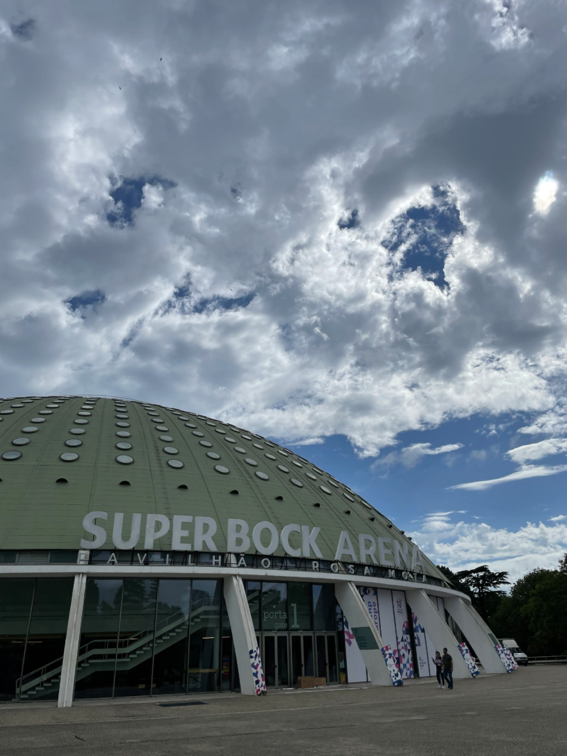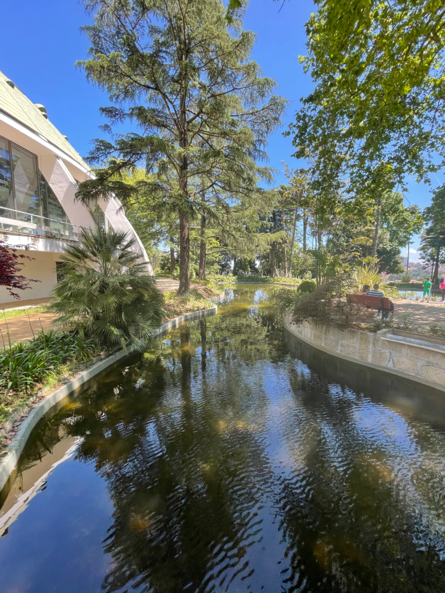 All the organizers, volunteers, and staff from the arena were very polite and friendly, which makes this place even more beautiful.
The energy was "booming" perhaps, the pandemic and long time without in-person events influenced this, but attendees were very open to sharing their knowledge, partnerships, collaboration, and even socks and t-shirts. 🙂
We had a coffee break with our old friends from Visual Composer, Mollie payments discussing our customers base and integrations that they use for all of our products.(Yes we do have integration with them)
Oliver Pos even show us the brand-new integration with Amelia, so we had a live demo.
And don't forget Google Maps as well, the talk was about how we can upgrade the customer experience with Google Maps and Amelia locations.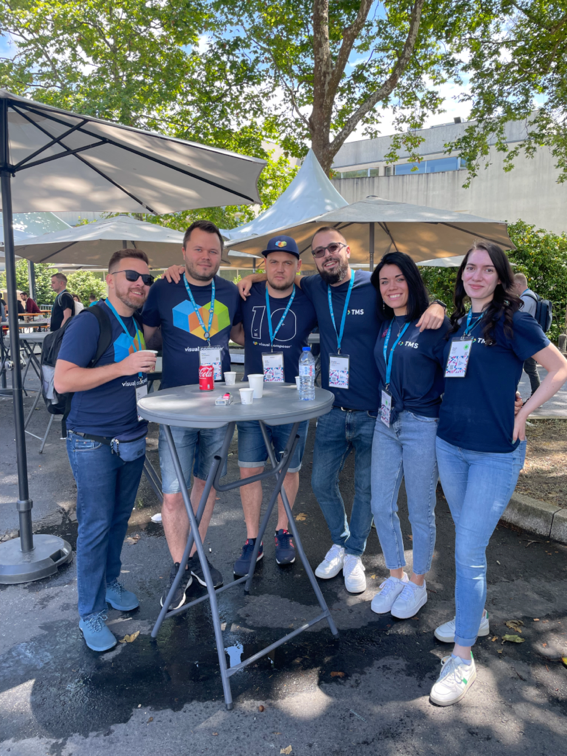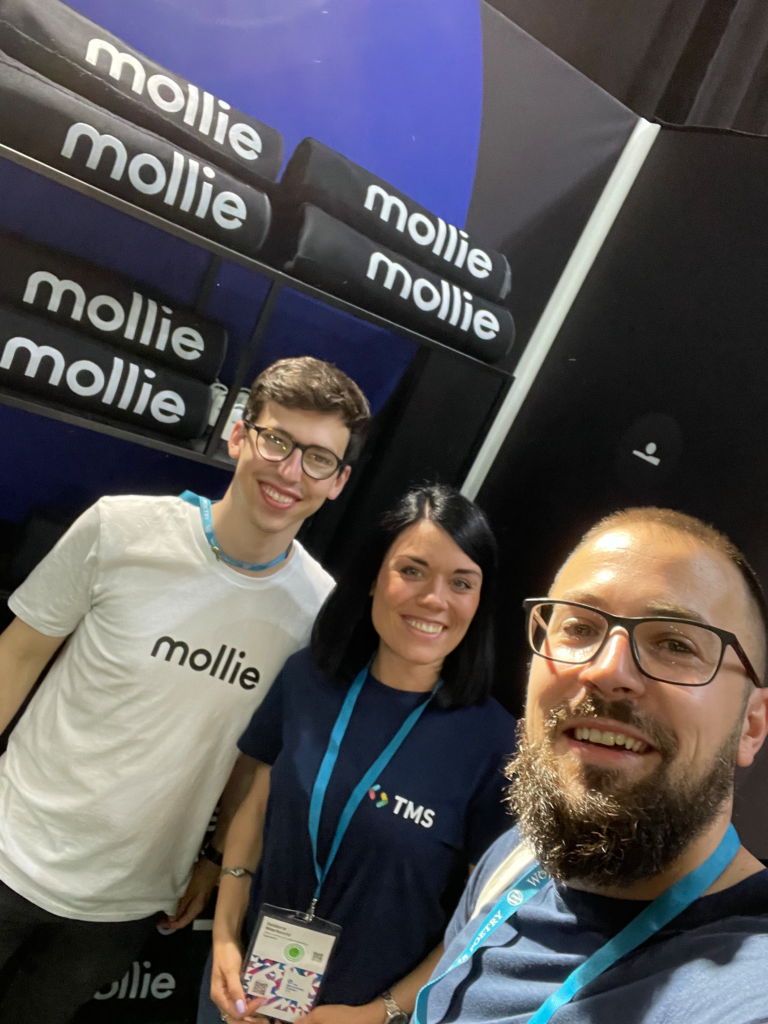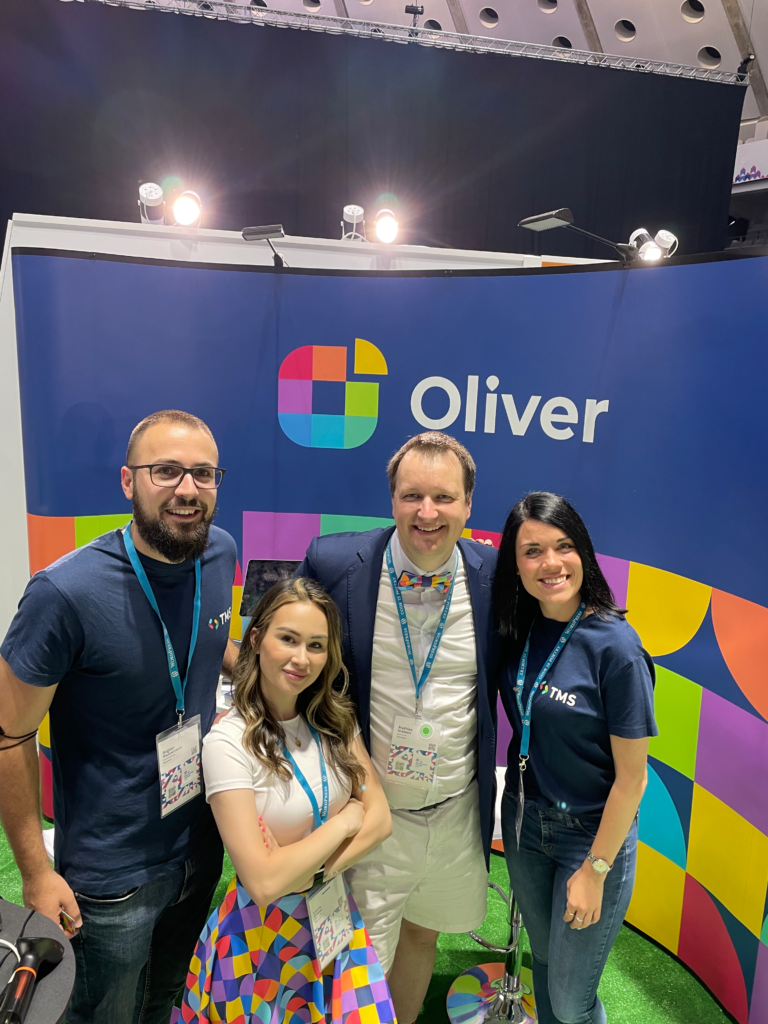 Beside conference, we really enjoyed Porto sightseeing and exploring the streets, trying delicious local food, and taking pictures at the day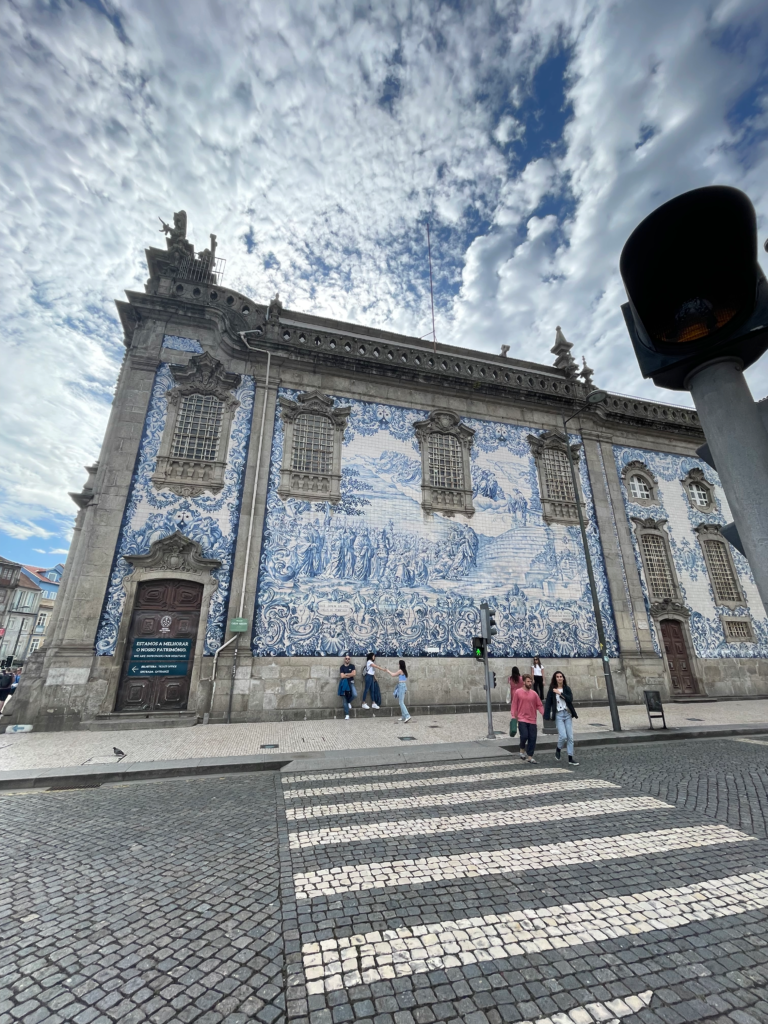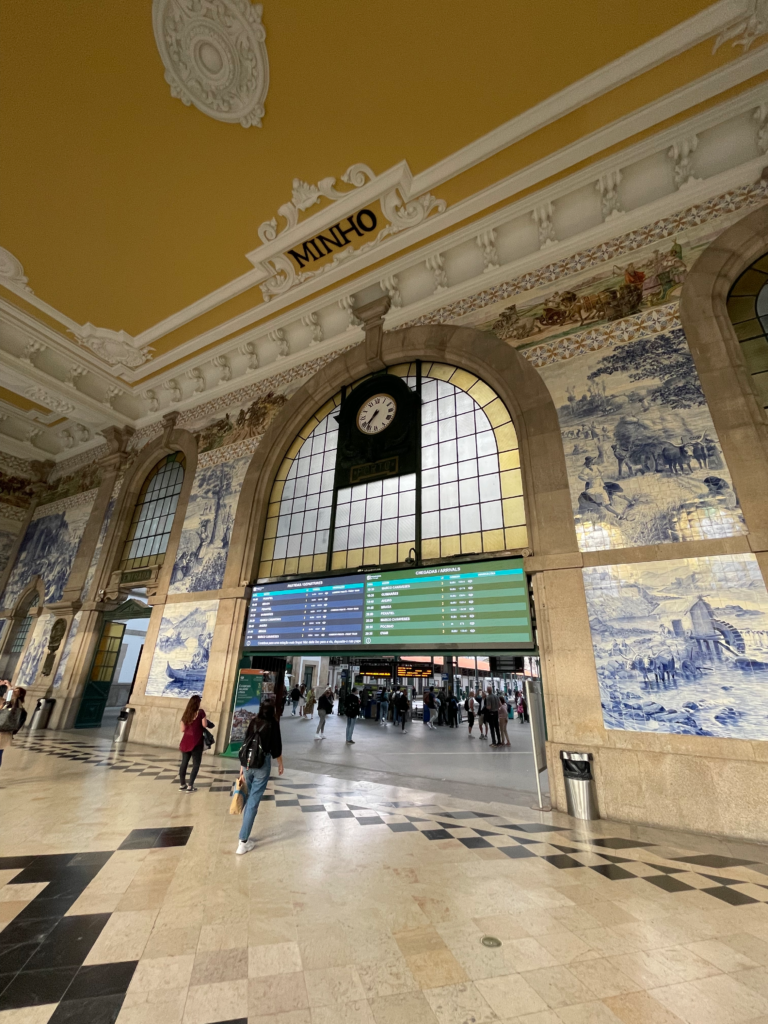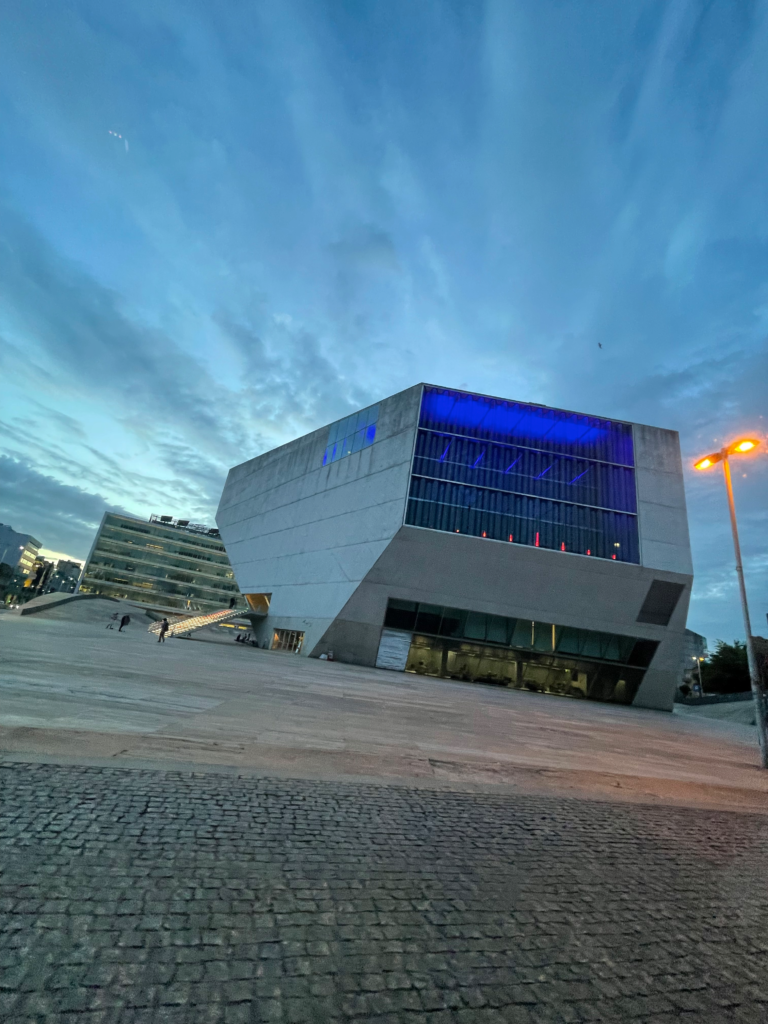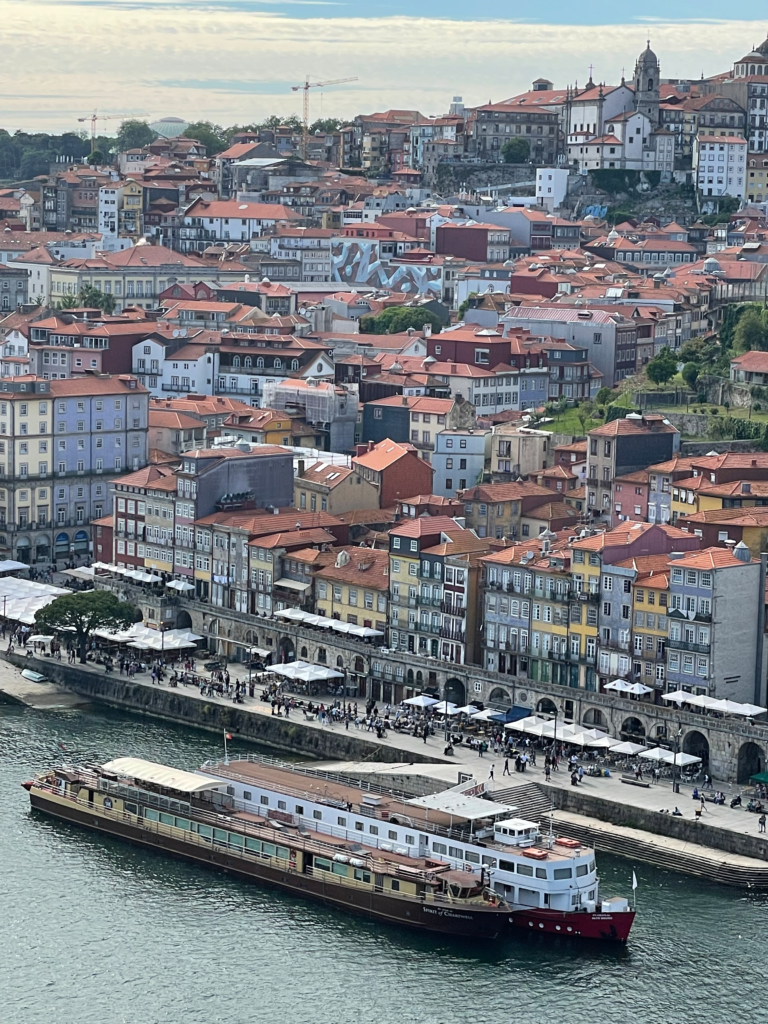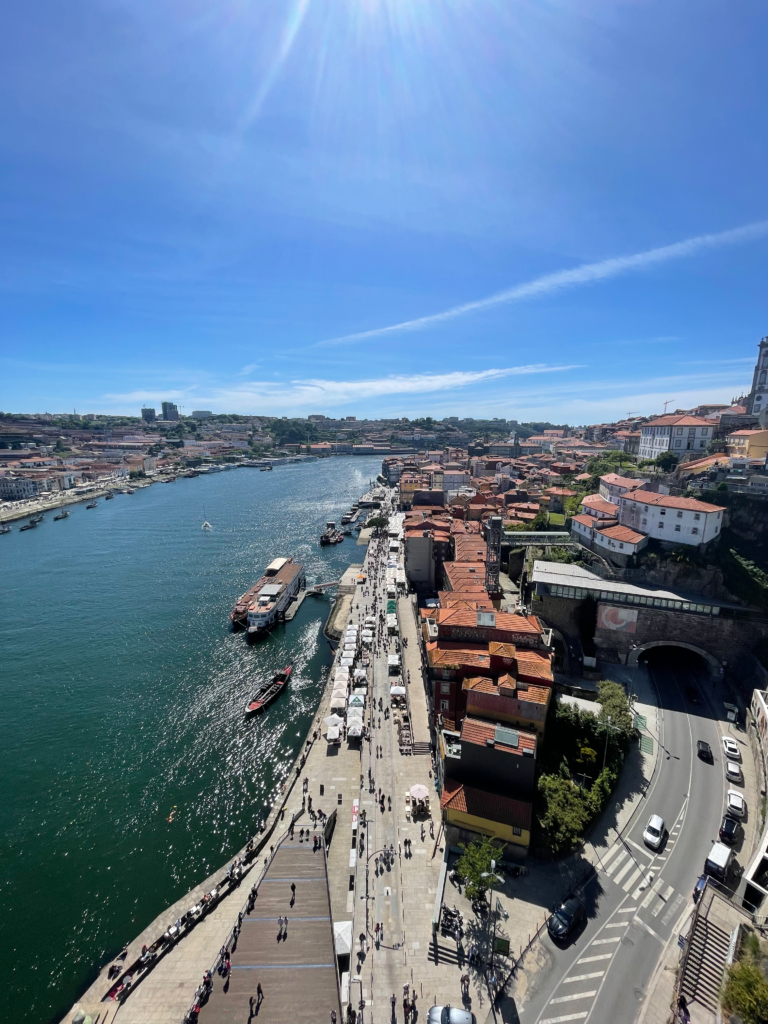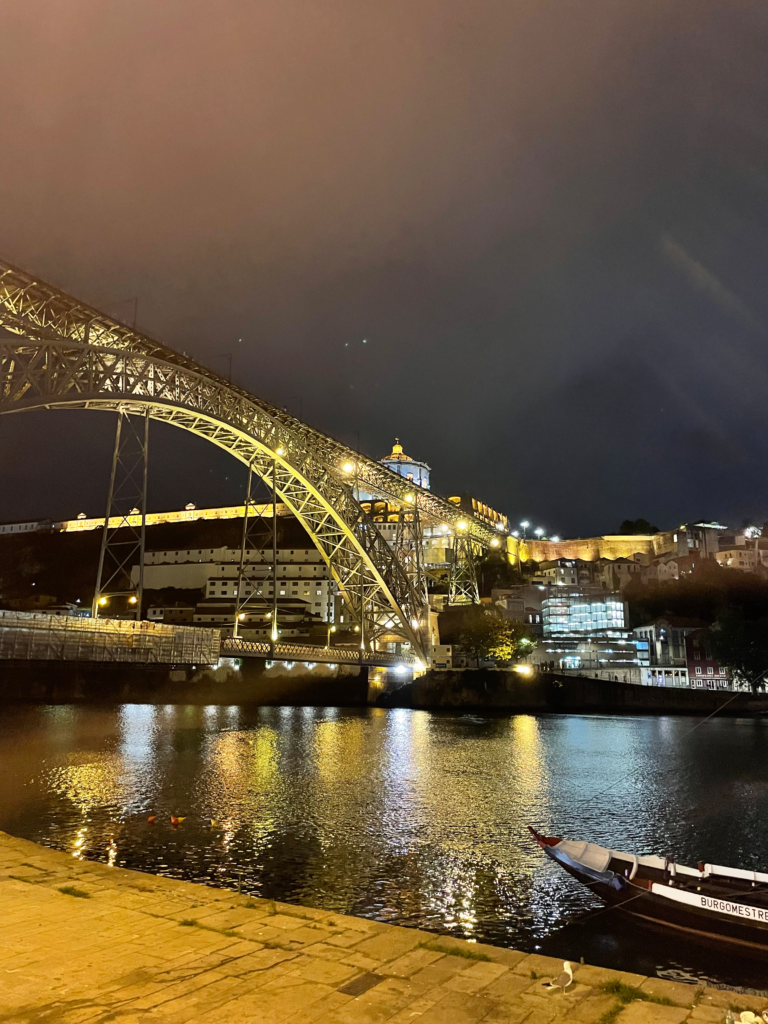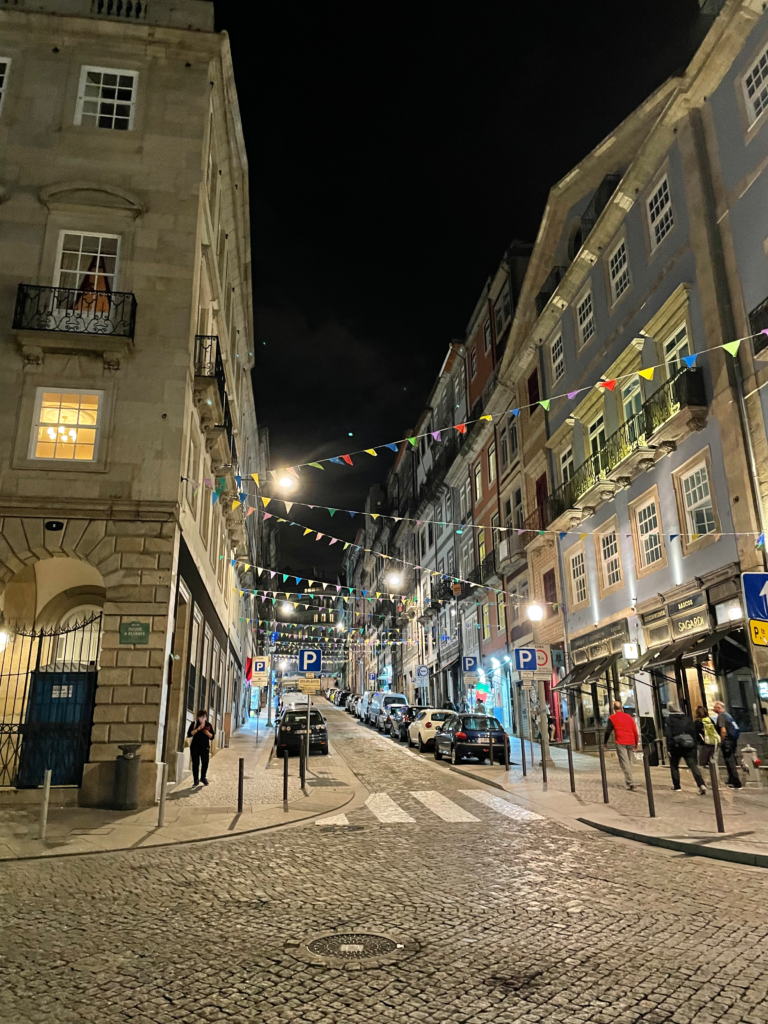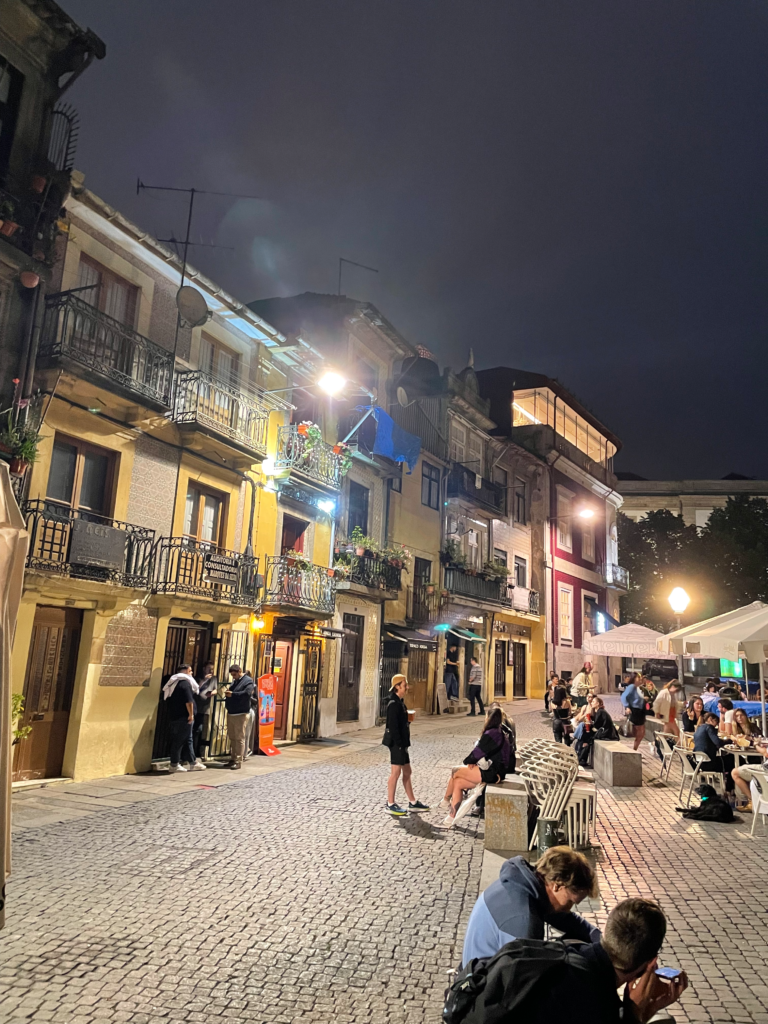 Thank you WordCamp Europe 2022 for making this wonderful experience to us, and to all WordPress people. It was a pleasure to be part of this, and words can not express how motivated we are to continue delivering the best booking experience with Amelia.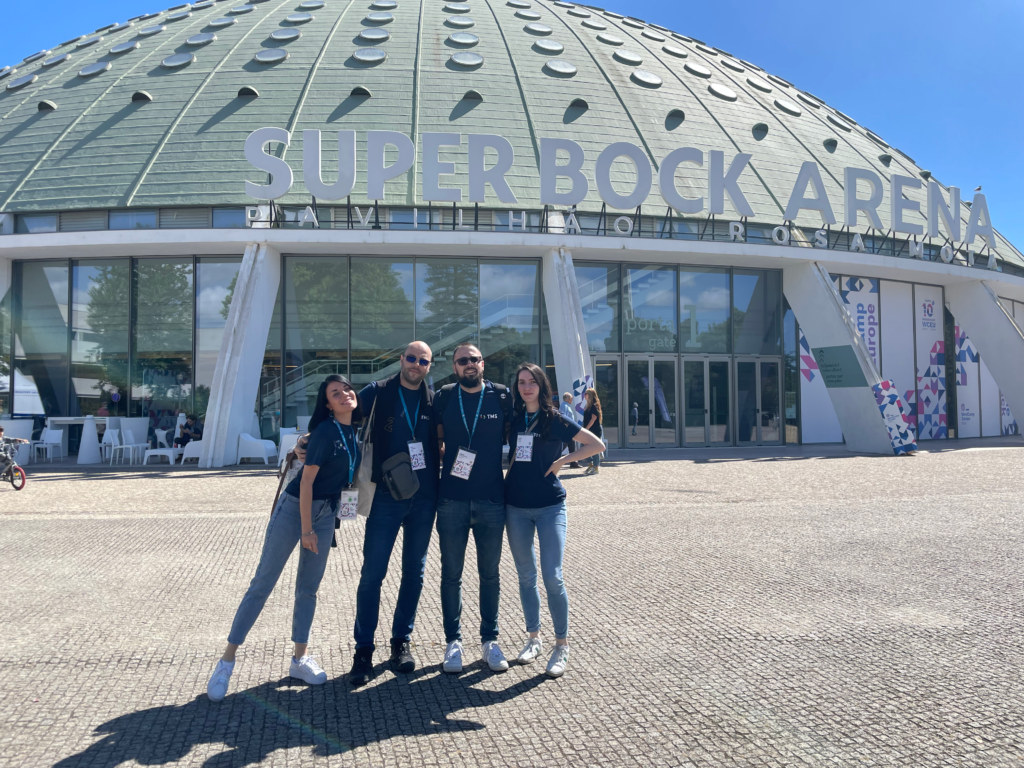 Oh and yes, we even had time to swim in ocean, to prepare for the next year stop in Athens at WCEU 2023.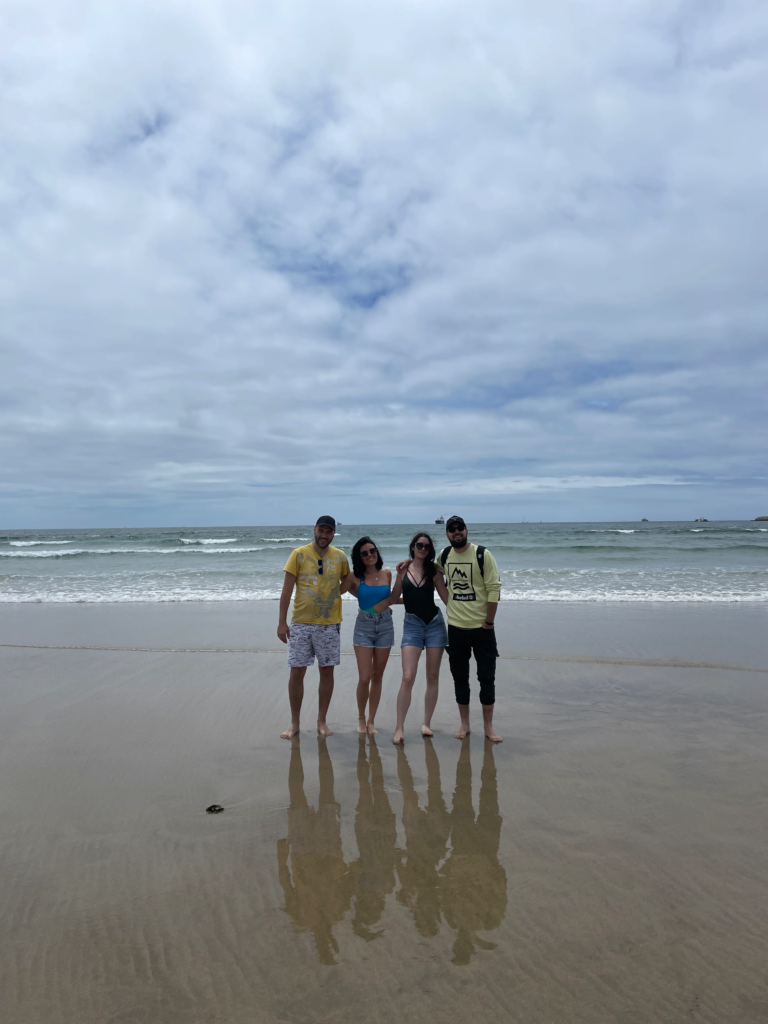 We spent many busy months figuring out how to provide your clients with a better booking experience – aligned with their needs and in tune with your business' preferences. We were thinking in terms of user experience that will boost your business to an utterly new degree. And we think we succeeded!
However, none of this would be possible if there weren't for you. We were guided by your suggestions. After we considered every opinion of yours, we committed a lot of our time to bring goals to the table. And the intention is achieved – the improved and modernized design of your favorite booking plugin is finally born!
So what are the improvements we managed to integrate into Amelia 5.0 Booking Form? Take a closer look.

Amelia 5.0 booking form improvements
One of the focal points of Amelia 5.0 is the new, modern, fully revamped booking form that pushes what can you do with it further. A brand new booking form comes with the following:
Modern design
We have designed a new form with a modern, fresh, eye-appealing look, containing crucial booking-related information. We organized the entire booking process in several intuitive and easy-to-navigate steps. Each of the steps your client needs during the booking process is visibly disposable, and just a click away. New design skyrockets the UX improvement to a point where it's hard to be ignored. Your clients will love it.

Category selection 
Navigation through a list of your services is easier. During the appointment preselection process, your clients can click through all service categories with no extra effort. All services are organized within dropdown menus, grouped by categories and locations. This type of preview gives them a detailed insight into all services you offer, consequently making their current and future appointment decisions a lot easier.
Smooth and animated step-to-step transition 
A step-to-step transition process is accelerated with a help of smooth, modern loaders working from behind. Transitional animations appearing when moving from one step to another modernize the entire process, making the scheduling experience a breeze. 
Contact us option 
Clickable email is positioned in a visible place, so your clients can contact you if have any questions or concerns. This feature is optional – whether this option will be enabled or disabled, depends solely on your preferences. We encourage you to enable this option If you want to add a hint of professionalism to your business. 
Sidebar for easier tracking of the booking process 
We have implemented the sidebar displaying the booking process in real-time. This feature differentiates finished from non-finished steps. Before the definite scheduling confirmation, your clients can edit every process by clicking on the step back arrow on the top. This option allows them to navigate the booking process much easier. 
Improved UX for the booking packages
We have already mentioned that the user experience of the new form is pushed to a high level. But the user experience of the booking packages is another great thing to mention. It is noticeably easier to navigate through thanks to its intuitive design. We are sure your customers will highly appreciate this characteristic.
Larger calendar with available and unavailable time slots
The calendar within the new form consists of a larger surface, meaning each customer can easily see the difference between available and unavailable days. This feature follows accessibility guidelines recommended for modern UIs and makes the new form straightforward and more informational.
A better summary of the finished booking
Insights into former bookings are beneficial for future planning, and the improved form offers easy tracking of all past bookings recapitulation out of the client dashboard.
Simple customization page
The new customization possibilities are vast. You can effortlessly customize the form to extend where the look and feel match your brand needs. Designs you can achieve with new options are outstanding. We believe that the form will appear to your users as more attractive and more interesting to use.
Improved loading speed 
By adding more up-to-date technology and logic, we've managed to consequently speed up the loading process of the booking form by a significant amount of time. This is one of the crucial benefits. Your customer booking experience will become faster and smoother, which will increase the number of finished bookings.
Improved conversion rate 
The intuitive, simple, informative, and fast-loading form will give your customers the joy of smooth and effortless usage. Moreover, this feature will impact the customers' retention rate increment  – meaning they will continue coming back to your services.
Comparison to the old form
To sum everything up, compared to the old form, the new form is faster to load, more modern, more insightful, more intuitive, easier to navigate, and comes with more setting options. You can create and adjust it easier, and you will enjoy using it thanks to its smooth work, modern look, and amusing step-to-step transitions. And finally, yet importantly, it is inviting and conversion-optimized.
What's important to know?
The old form will be available until the total switch to the new form happens. Time-frame is approximately several months, but we will inform you upfront so you can transition in a timely manner. In the meantime, we encourage you to try the upgraded form and let us know your thoughts. We are looking forward to getting your positive feedback, so we can determine our effort wasn't in vain.
That's it for now! However, we are not wrapping it here. There are plenty of new, useful features to come into existence in the upcoming months. Upgrade possibilities on this cleverly projected architecture are nearly immense, as we've developed this form having a plethora of future steps in mind. Try Amelia 5.0, and let us know your thoughts. We are looking forward to hearing how it improved your business.
Hosting and organizing events, both online and in-person, has become a powerful marketing tool in the last few years. Businesses use such events to attract new customers or keep in touch with the current ones.
Technological advancements make event organizations available to individuals and small businesses. Most plugins are free or simply fit in the budget.
This being said, every modern business needs an event registration form on its website. This is even easier on a WordPress site, by simply adding a form builder plugin to get the job done. You don't need to be a professional programmer or hire help to create your next WordPress event.
The best WordPress Event Registration Form Plugins
If you are completely new to the whole WordPress event registration plugins topic, check out the following list. We've selected the best WordPress even plugins that can help you build forms, schedule events, or even charge for participation.
With these online event registration plugins, there is nothing you can't do. You can either host events free of charge to boost your email lists or sell VIP tickets for a high-end affair that will generate more revenue. The WordPress website plugins are offered at a fair price and are most of the time compatible with other tools you will need.
Read further to find the right solution for your WordPress event.
Amelia

Amelia is a powerful WordPress booking plugin that works flawlessly with WordPress sites of all kinds. It has a minimal, yet powerful appointment booking interface designed to ease your workflow, automate repetitive tasks, avoid double booking, and make appointment booking a breeze for your customers.
You can even have email notifications and SMS notifications so that nobody forgets about their appointment bookings.
In order to book an appointment, the complete user interaction takes a few clicks with this WordPress plugin. Moreover, with it you can accept online payments via PayPal and Stripe, perfect for those who want to pay in advance to book appointments.
As a business owner, you can monitor KPIs in the WordPress dashboard and analyze other important data to keep a pulse on your business. Amelia is a straightforward, no-nonsense event calendar plugin and an amazing option for those who want an around-the-clock solution for their WordPress site.
Amelia also has an Events Calendar module integrated within its features.

You can now automate your event bookings as well. To be more precise, it means that you will be able to schedule a single day, a multi-day, and also recurring events with Amelia.
Did we mention that you can manage multiple locations and that you have Google Calendar integration?
All of these and much more are under only one license, no add-ons are needed.
To test things for yourself, I'd suggest checking out the demos and seeing how things look on the front end as well as in the back end.
Medical/Health online booking page demo

A website of a demo private clinic, where a visitor can read about provided medical procedures and services, and schedule an appointment.
Barbershop booking page demo

A dummy WordPress website for Barbershops with online booking – a nice and easy implementation with the Bridge theme and the Amelia WordPress booking plugin.
Fitness Gym / Yoga booking page demo

A pseudo Yoga/Gym online booking page where you can browse through possible Yoga classes, schedule individual or group training, and book a package of appointments.
Spa/salon booking page demo

A dummy cosmetology website – look through different cosmetic procedures and treatments, pick an employee and schedule appointments.
Consultant booking page demo

A pseudo Business Consultant / Coach / Lawyer website, where a customer can browse through provided consultancy and lawyer services and book an appointment.
Hands down, this is the one you should pick from this list. Yet, you can check out the other options as well to see for yourselves why Amelia is #1.
The Events Calendar

This plugin 'understands' the meaning of time efficiency. It lets you create an event registration form with a few clicks, and it synchronizes perfectly with any calendar.
The features are innovative and intuitive. You can use it to add any custom attribute to your event or employ shortcodes to share that event on multiple pages. Even the most basic version of the plugin collects RSVPs automatically.
If you are an Eventbrite user, this is the right plugin for you. The smooth integration pulls all Eventbrite events to your WordPress dashboard.
The price, however, speaks in favor of the advanced features. The cheapest version of this plugin costs $99 per website.
Events Manager

Events Manager has established itself as a leader in the market and has been around for quite a while. The current version is the fifth one in a row, and the features are very advanced.
This WordPress site plugin is not only dedicated to building an event registration form. It lets you manage WordPress events end-to-end. At the same time, it integrates seamlessly with multiple CMR and leads generation plugins. it is the perfect tool for marketing agencies and larger businesses.
The distinctive advantage of this plugin is its booking management flexibility. You are in charge of the event registration page, and you can decide on the content, times, and participant lists of your events. The intuitive system will guide you to successful event registration, even if you don't have any previous experience. Best of all – you can add as many events as you want, on any topic you need.
As for the backend features, this plugin comes with a flexible Developer API. This means that you can build your custom integrations, be it that you have some technical HTML know-how.
The pricing for the Pro Version begins at $75 per website, depending on the number of events you want to host and the number of attendees you need.
EventPrime

We are moving on to EventPrime, a free and very comprehensive plugin for your event registration page. This is what it offers:
PayPal and Stripe integration for online payments. Please note that the PayPal integration is free, but Stripe is part of the paid package.
Possibility to send out customized notification emails to registered participants
Google Maps integration lets you share the location of your events, even on social media. The plugin is also integrated with Google Calendar.
A powerful frontend interface for visitors that lets them browse through your events
Intuitiveness and ease of use. This plugin will turn the event registration page into a regular calendar, which you can manage within seconds.
Suitable pricing. You can either opt for the free version or the paid package for $39 per website.
Event Management Tickets Booking

Event Management Tickets Booking is also an admirable WordPress event registration plugin. You can use it to improve your events, include and manage shortcodes, enable custom CSS bookings, and much more.
It follows the newest trends in the industry, and as of recent it offers an attractive countdown timer and displays notifications. One thing is for sure – nothing slides through the cracks with this events manager. Your attendees always have the newest information.
Better yet, there is more than one event registration form template. You can choose the style and the font, and share the event registration form on any social media platform. the list of attendees can be easily downloaded from the WordPress website.
If you want to go Premium and get all these amazing features, count on $79.99 per website. The most advanced version of this plugin supports event galleries and selling event tickets.
FooEvents

FooEvents is an attractive and simple-to-use event registration solution. The key advantage is the possibility to sell event tickets directly on your WordPress website.
It is mostly used by small businesses and individuals who trade free lessons against email registration. The WordPress event plugin is a master of gathering and summarizing data.
There are also multiple customization possibilities for creating beautiful and high-quality events. If you still decide to charge for them, you can rely on the smooth WooCommerce integration.
This event registration plugin will let you charge different prices for the same event, depending on how many tickets you have left. This is a particularly useful feature for those offering VIP access to their events.
WP Event Manager

WP Event Manager does it all. It is a one-stop shop for a WordPress event registration form, as well as comprehensive event management.
You can add or create a calendar, and set up alerts for all potential attendees. As expected, this tool comes with Google Maps integration to make it possible to link events to local audiences. If you are looking to track progress and measure performance, check the Google Analytics integration.
This plugin won't require you to scale your WordPress site, unlike either form builder. It will only become more useful as your website grows, and you won't need to replace it.
Most of the great features of this plugin are offered for free, but you can always check the additional functionalities.
Event Organiser

Event Organizer is the definition of a tweakable WordPress plugin. You can set up and manage all sorts of events, and design an admirable event registration page. The plugin was created with developers in mind. Therefore, it lets you enable several hooks and integrations that will make your life easier.
Visitors also find the online event registration experience a breeze. The frontend features are just as advanced in the free version, as they are with premium add-ons.
And yet, this plugin may not be the right choice for a simple event registration form. The features may overwhelm you.
This is what we mean:
Deciding between recurring and one-time events
Changing and adjusting the dates of an event
Full set of event management features
Integration with Google Maps
A personalized archive that saves event and visitors' data
This event registration plugin is available for free.
WordPress Events Calendar

The Events Calendar will work for any business. You can use it to set up workshops, seminars, conferences, classes, or even concerts. Whatever comes to your mind, this plugin can accommodate it.
The WordPress event registration tool is very intelligent. It keeps track of all attendees and their participation history. Admins rely on this information to price their events and sell tickets.
The plugin is also very comprehensive and covers all functionalities of an advanced form builder for just $29. You won't need any add-ons or integrations, as all features are already delivered. For example, you can add photographs, introduce a countdown timer to an event, or even share that event on social media.
Google Maps is present and ready to use so that you don't have to worry about the location.
RegistrationMagic

The name says it all! If you are looking to set up an event registration process for selected participants only, this is your winner.
The event registration plugin has a state-of-the-art login setup and lets you track and control submissions. You can monitor the process and restrict participation at any time. Payment for the events is managed through the same WordPress dashboard.
To give you an example of how this works, you can automate the booking time window to ensure there are no excess registrations.
The free plan of this plugin is practical but quite limited. To maximize its potential, check out the professional plans starting from $89 per website. With them, you will be able to integrate the plugin with User Management and use WordPress as your main hub for managing events.
Registrations for the Events Calendar

The next plugin on our list was developed for event registration management only. It targets groups rather than individuals, and it is mostly used for organizing workshops. It also offers email templates for attendees, as well as a fully-customizable event registration form.
The bug you may come across is that this plugin performs the best if you install it from the very beginning. Integrating it with other plugins is possible, but may not function the way you want it to.
Still, you may cut the difference in favor of its excellent customization features. We are talking about one of the most tweakable WordPress event registration plugins. Using it, you can add an unlimited number of fields and accept many registrations.
The premium plan is offered for $69 per year and has all high-end features included. Offline payment management is also on the table.
Eventer

If you are after a fully-featured WordPress event registration plugin, get Eventer. It will manage your events in real-time, but also keep visitors engaged by informing them of upcoming events.
This event registration plugin is used by many prominent concert and sports events organizers, but it works for any show. You can offer events for free or charge for tickets, and accept payments via Stripe and PayPal.
Developers also thought of visitors. Every registered attendee gets a private dashboard to manage participation and download tickets. The plugin works just as well for recurring events.
There is only one plan, and it costs $39 per year.
Events Schedule

Event Schedule made it to our list due to two main considerations:
The first one is the advanced form builder called 'Schedule builder'. You can equip the event registration with any of the 13 beautiful styles, and work with colors suitable to your brand. Note, however, that a visual preview won't be available.
The second is the seamless integration with WooCommerce, which lets you sell event tickets right on your website.
There are many other features of this event registration form builder that you should consider.
The single pricing package costs $39 per website.
EventoZilla

EventoZilla makes event registration even easier, as it offers two different calendar modes – the compact and the extended one.
The extended calendar is very practical and offers a search bar based on weeks rather than months.
This WordPress event registration plugin lets you edit information to your needs. You can change the event details, locations, names, and anything else as you prefer. You can even add a time interval to the shortest of your events.
But who said you should work in one calendar only? This plugin lets you install and use multiple calendars at once. You can get all these functions for only $19!
Event Registration Calendar By vcita

This plugin lets you create a WordPress event registration form with unparalleled ease. The interface is simple, and it only takes a couple of minutes to pack up the calendar with new registrations.
Better yet, you can create specific event lists that target selected audiences, and customize them in line with your brand.
Why should you choose vcita?
You can create an unlimited number of events
You can create recurring or one-time events
You can bundle up chosen events and sell them together
You can run a single business calendar and manage each event
Event registration confirmations are sent out automatically
The included reminders reduce the number of last-minute cancellations and no shows
You can organize SMS & email campaigns to promote WordPress event registration
Modern Events Calendar Lite

Modern Events Calendar Lite is another great tool for event registration. It will let you display a fully branded calendar and manage event registrations directly from your WordPress website. Best of all, it won't charge you.
This WordPress event plugin is among the very few tools that operate with the latest design and technology but are offered for free. Think of it as an advanced booking system that can bring new audiences your way.
The calendar templates are fully customizable and work for recurring and individual events. If you used a different plugin before, you can transfer all-important content right into the new software.
The cherry on top of the cake is the responsive mobile version that lets you manage event registration on the go.
EventON

If you find aesthetics the most important aspect of your event management plugin, look no further.
These calendars and event registration forms look amazing and are very intuitive to use. The plugin employs intuitive tiles to keep visitors engaged. A good example is the offering of similar events next to the event they've already chosen.
And that is not all there is to it. There is an advanced search bar that takes visitors directly to the desired event, as well as buttons that let them share content on social media.
While there is no free version available, the premium EventOn plugin costs only $25 per website. You can get it on Code Canyon.
Quick Event Manager

This event registration plugin is all about simplicity. Users can design an event registration form within minutes, and relate it to all their pages with a shortcode. Other than this functionality, Quick Event Manager is known for:
Its multiple layouts and styling options
The easily customizable event registration form
The integration with Google Maps
The modern widgets
The possibility to download your event calendar on any device.
There is only a premium version of it that covers all features. Among them are the guest attendees, Stripe payments, MailChimp newsletters, and many more.
MembershipWorks

With this plugin, you can turn your event calendar into a professional membership site. All events can be published and stored in the directory, and you can even organize ticket sales.
MembershipWorks is ready to accommodate a large number of registered and guest visitors. It leads you to the creation of paid membership plans that are easy to manage, as they provide open access to any event. You can do even more for devoted users, such as displaying content that is otherwise locked for guest access.
The event registration form is as flexible as it gets. Each attendee gets event-related notifications and can transfer events to their iCalendar.
You can get the free or the premium version. The second costs $99 per month.
Sell Tickets

Sell Ticket is, in fact, an end-to-end e-ticket management tool that brings value to any business. You will appreciate the possibility to insert your QR codes and install a scanning system for them.
You can use it to design an advanced event registration form and to sell tickets. These are the reasons to choose this plugin:
You can organize and launch a selling campaign within minutes
You can offer several types of tickets for each event
You save money, as the plugin is relatively cheap
You can accept both debit and credit card payments thanks to the Stripe and PayPal integration
You can customize any event registration form
Next to the free version, there is a paid plan that charges between $0.26 and $0.65 per ticket.
Timely All-in-One Events Calendar

Last on our list, All-in-One Event Calendar also deserves a shoutout for its excellent WordPress event features. It combines filtering, recurring events, integrations, and multilanguage support. This makes it, well… perfect!
Even the free version of this plugin is integrated with the most important tools. You can import and export events from and to Facebook, or share the event data via MS Outlook and iCal.
These are the other features to expect:
Collection of RSVPs and selling event tickets on your WordPress site
Complex patterns that enable recurring events
Special filtering with tags and categories
Unlimited sharing with MS Outlook, Google Calendar, and Apple iCal
Integration with Google Maps
Color-coded events in the calendar, depending on the category.
You can either download the free version or ask for personalized premium pricing.
Conclusion
As you saw, creating a WordPress event registration form is easier than you thought. The event organizing trend is growing rapidly after the pandemic, so stay in line with time. You need to promote your remote or hybrid events to larger audiences, to remain competitive.
What could be better than hosting events to promote your brand and expand your network? You need an attendee community that trusts you and subscribes to multiple events at once. To achieve this, you need a beautiful and easy registration form directly on your WordPress website. These plugins can help you get there and even manage and automate the entire event hosting process.
If you enjoyed reading this article about the best WordPress event registration form, you should read these as well: